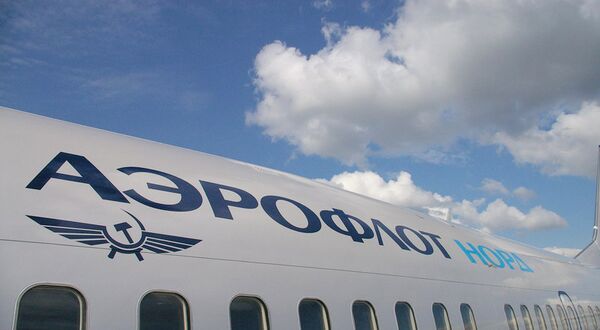 25 September 2015, 18:54 GMT
Switzerland's Neue Zürcher Zeitung wrote on Friday that the sanctions were fresh proof of Kiev's "nationalist reflexes."
"It's not clear why the Ukrainian government decided to play the nationalistic card now [that the situation is stabilizing], in a move that will apparently be viewed by the West as aggressive," the newspaper noted.
"Maybe this is an attempt to secure public support ahead of next month local elections," NZZ added.
In Germany, Deutsche Wirtschafts Nachrichten described Kiev's move as totally unjustified now that the situation in eastern Ukraine has stabilized, and also suspected that this could have been prompted by electoral considerations.
DWN warned that Ukrainian airports would lose the money they have been earning from handling Russian flights to and out of the country. Moreover, Ukraine is a recipient of Western financial aid, which means that European taxpayers and the IMF will eventually have to foot the bill, the newspaper added.
Die Zeit wrote that Kiev's sanctions coincided with Berlin's call to mend fences with Moscow.
Vice-Chancellor Sigmar Gabriel said last week that it would be impossible to keep the anti-Russian sanctions in place while, at the same time, asking Russia to help end the civil war in Syria.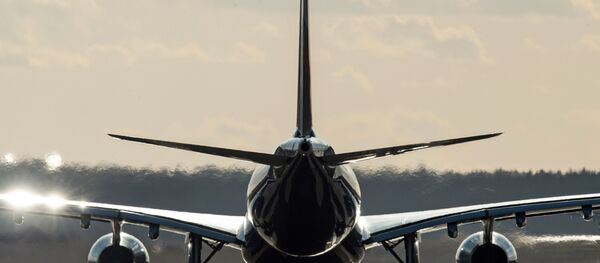 25 September 2015, 17:35 GMT
On September 16 Kiev said it was banning flights by Russian airlines from October 25 as part of a wave of sanctions against Russia over its alleged role in the conflict in Donbass.
The Ukrainian government said it was imposing restrictions on 25 Russian air carriers, including Transaero and the national flagship Aeroflot.
The government website quoted Prime Minister Arseniy Yatsenyuk as saying that "Russian planes with the Russian tricolor have no business in Ukrainian airports."
He added that any Russian planes carrying military hardware or troops had also been banned from flying over Ukrainian territory.