On Monday, the US government formally acknowledged that it was an American airstrike that left 22 civilians dead in a hospital on Saturday. Pentagon officials are now trying to pin the blame on the Afghan government, but nevertheless, they have admitted what has been widely known since the bombing occurred – it was, inarguably, a US airstrike.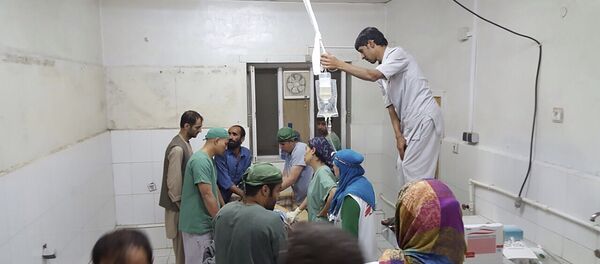 5 October 2015, 15:08 GMT
Many Western media outlets reported the story in a fairly straightforward manner. "US Airstrike Kills 19 at Doctors Without Borders Hospital in Afghanistan," read a Wall Street Journal headline from Saturday. "19 Dead After Apparent US Airstrike Hits MSF Hospital in Afghanistan," read one from Vice News.
But from the beginning, both the New York Times and CNN – arguably the leading outlets for print and cable news, respectively – have struggled to frame the story in a way that tiptoes around US responsibility.
"Air attacks kill at least 19 at Afghanistan hospital; US investing," reads a CNN headline from Sunday. It's wording that, as the Intercept's Glenn Greenwald points out, portrays the US as "investigators: like Sherlock Holmes after an unsolved crime."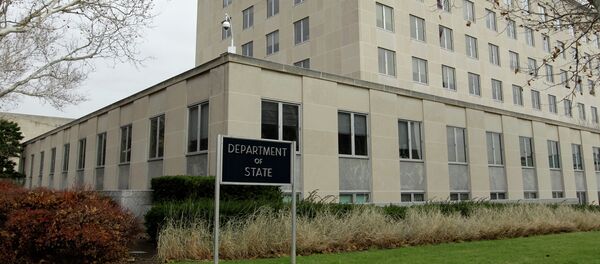 5 October 2015, 19:17 GMT
"Offering a tantalizing clue, CNN notes that 'the circumstances weren't immediately clear, but the US military was conducting an airstrike in Kunduz at the time the hospital was hit…'" Greenwald writes.
"So the US commits a repugnant atrocity that, at the very best, was reckless, and CNN can't bring itself to state clearly who did it."
Over at the Gray Lady, the NYT's editorial board decided to go with the headline "Airstrike Hits Doctors Without Borders Hospital in Afghanistan" on Saturday, which curiously ignores agency all together, as if bombs simply appeared out of the blue. Sunday's paper offered little progress, publishing the headline "US is Blamed After Bombs Hit Afghan Hospital."
One could argue that both outlets were exercising caution, refusing to cast blame until facts were known. But those same articles do, in fact, mention the fact that the US was behind the airstrike, albeit in a more quiet fashion buried within the article.
"…The attack…appeared to have been carried out by American aircraft," the New York Times says in the 10th paragraph of Monday's story, entitled, "Doctors Without Borders Says It Is Leaving Kunduz After Strike on Hospital."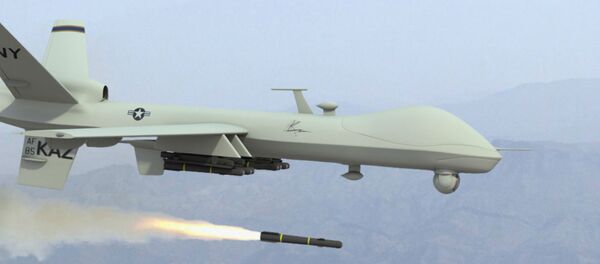 "…Not even the US military had the audacity to try to obscure that they did this," Greenwald writes. "They left that dirty work to their leading media outlets, which, as usual, are more than eager and happy to comply."
Then there's the possibility that these intentionally vague headlines serve to give CNN and the New York Times space to adjust editorial viewpoints as the US government alters its justifications for the incident.
Shifting Accounts
This is far from the first time that a US airstrike has killed civilians. Last November, human rights group Reprieve released data which found that US drone strikes had killed 1,147 people while targeting just 41 men.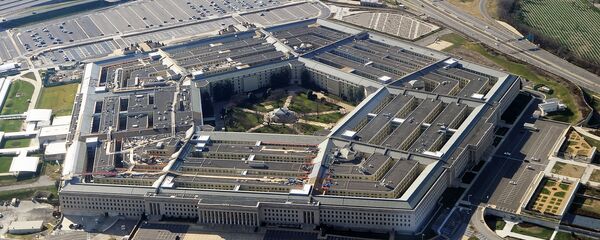 5 October 2015, 14:00 GMT
What's different about Saturday's airstrike, however, is the fact that the victims were part of a Western-backed organization. The public outrage in bombing a Doctors Without Borders (MSF) hospital is too vocal for the Pentagon to ignore.
Publicly confronted, the US government has addressed the incident on multiple occasions since Saturday, but the details have shifted.
US officials initially said that the airstrike was an accident, but this narrative was strongly rebuked by MSF, which immediately pointed out that the Pentagon had been given precise coordinates of the hospital, to avoid any accidental bombardments.
The accident narrative has now been all but abandoned in favor of an argument that the US was justified in its actions because of the presence of Taliban fighters.
The Kunduz hospital has a history of friction with the US military due to its insistence on treating any injured individual, regardless of political or military affiliations. The MSF's policy of treating any wounded human being led to a raid by Afghan Special Forces in July, on the grounds that the hospital was treating a member of al-Qaeda.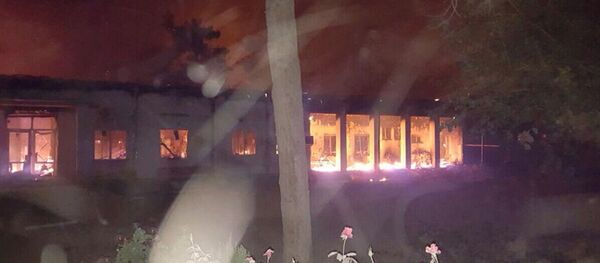 5 October 2015, 11:08 GMT
A similar argument is now being touted for Saturday's airstrike.
"[While US defense officials] 'regret the loss' of innocent life, they say the incident could have been avoided if the Taliban had not used the hospital as a base, and the civilians there as human shields," Fox News reported on Sunday.
These justifications were echoed by Afghan officials.
"Taliban fighters are now hiding in 'people's houses, mosques and hospitals using civilians as human shields,'" the Washington Post reported, citing a spokesman for the Afghan Army. "I know that there were civilian casualties in the hospital, but a lot of senior Taliban were also killed," said Abdul Wadud Paiman, a member of the Afghan parliament, according to the New York Times.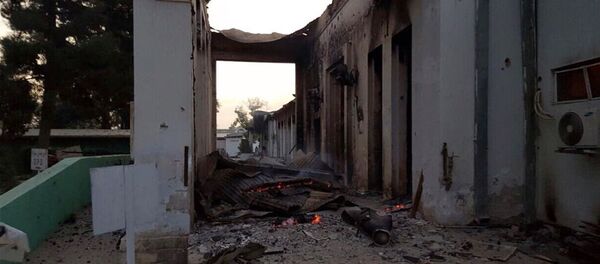 4 October 2015, 18:50 GMT
But MSF was quick to point out the problems with this claim, as well.
"These statements imply that Afghan and US forces working together decided to raze to the ground a fully functioning hospital with more than 180 staff and patients inside because they claim that members of the Taliban were present," Doctors Without Borders said in a statement.
"This amounts to an admission of a war crime. This utterly contradicts the initial attempts of the us government to minimize the attack as 'collateral damage.'"
The organization also reiterated that no one in the hospital reported any sign of Taliban fighters actively engaging against government forces.
On Monday, the Pentagon altered its story yet again. According to NBC News, Army Gen. John Campbell claims that "local Afghan forces asked for air support and US forces were not under direct fire just prior to the US bombardment."
This goes against defense officials' initial claims that US troops were under direct fire.
"[The Pentagon's] description of the attack keeps changing," MSF said a statement released on Monday, "from collateral damage, to a tragic incident, to now attempting to pass responsibility to the Afghanistan government."
"There can be no justification for this horrible attack."