CAIRO (Sputnik) — Baghdad lacks information on Iraqi Air Forces' attack on a convoy of the Islamic State jihadist group's leader, an Iraqi Defense Ministry spokesman told Sputnik on Sunday.
"So far, we do not have sufficient data on the bombing results. We will publish a statement as soon as we obtain the information," Yahya Abdul-Rasul said.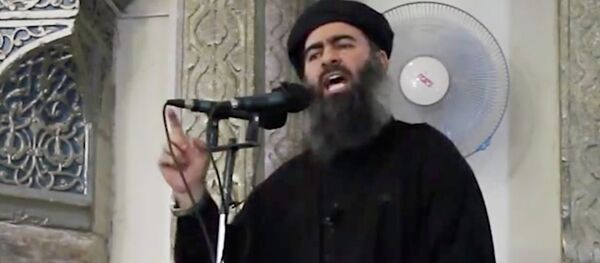 11 October 2015, 11:58 GMT
The role of the Baghdad Information Center founded and maintained by Russia, Iran, Syria and Iraq in this operation will be specified later, the spokesman added.
In September, Russia, Iran, Iraq and Syria established an intelligence sharing center in Baghdad to boost security cooperation against ISIL.