NEW DELHI (Sputnik) — The purchase of 12 S-400 systems was initiated by the Indian Air Forces and would be discussed at the next summit of the Indian Defense Acquisition Council chaired by Indian Defense Minister Manohar Parrikar, the source said, as quoted by Times of India.
"The project is at an initial stage at present. But it will be a government-to-government contract when it is finalized, with the S-400 systems being inducted over several years."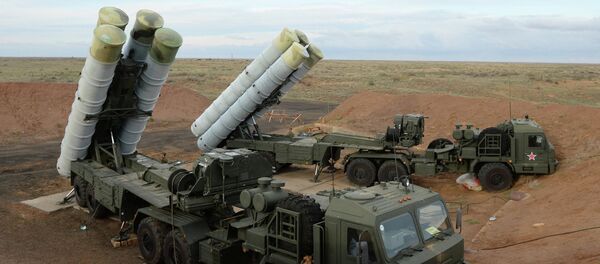 14 August 2015, 07:34 GMT
Since the Soviet era, Russia and India have enjoyed mutually beneficial strategic relations, especially in the field of defense and military cooperation.
In 2014, the total value of weapons and military hardware delivered by Russia to India reached $4.7 billion, according to Russian Federal Service for Military-Technical Cooperation estimates.
The S-400 Triumph is an air defense missile system, which integrates a multifunction radar, autonomous detection and targeting systems, anti-aircraft missile systems, launchers, and command and control center. It is capable of firing different three types of missiles capable of destroying aerial targets at short-to-extremely long range.
© Sputnik
The S-400 Triumf Mobile Multiple Anti-Aircraft Missile System (AAMS)

The S-400 Triumf Mobile Multiple Anti-Aircraft Missile System (AAMS)