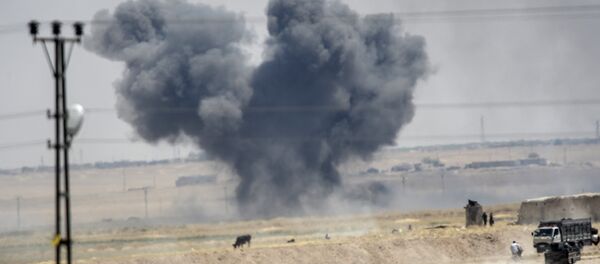 23 October 2015, 00:16 GMT
WASHINGTON (Sputnik) — The Islamic State (ISIL) has derived up to $1.5 billion in revenue from looting banks and illicit oil proceeds, a Treasury Department spokesperson told Sputnik on Thursday.
"Our most recent estimates that we can provide publicly are between $500 million and $1 billion in seized bank assets, based on 2014 data," the official said. "Earlier this year, ISIL made about $40 million in one month from the sale of oil…that equals close to $500 million a year."
Earlier in the day, Iraqi's Oil Ministry told Sputnik that the ISIL has cost the nation's oil industry up to 400,000 barrels of oil every day and billions of dollars by selling oil abroad at low prices on the black market.
The spokesperson added that the ISIL also pulls in hundreds of millions of dollars per year from extortion-related activities, the sale of antiquities, kidnapping for ransom and foreign donations.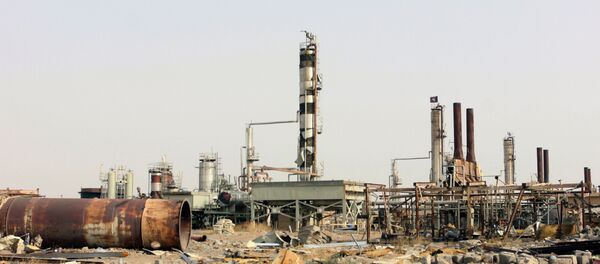 29 October 2015, 14:18 GMT
The terrorist group needs funds to pay fighter salaries, which can be as much as $1,000 per month, the Treasury noted.
At this maximum amount, ISIL fighter payroll could reach $360 million per year, the spokeserpson claimed.
In October 2014, a Treasury Department official estimated that the ISIL brought in up to $1 million per day from illegal oil operations.
In February, the Pentagon said oil was no longer the main source of funds for the ISIL, claiming that it was relying more on foreign donations to finance its terrorist operations.
The Counter ISIL Finance Group (CFIG), co-chaired by the United States, Italy and Saudi Arabia, was established this January to disrupt ISIL sources of revenue, according to the Treasury Department.