Renting in the capital's East End can now cost up to US$1117 per week — compared to staying in a four star hotel, which costs US$375.
Travel website lastminute.com has carried out an analysis of the bizarre situation in the UK's capital, comparing rent per week with a stay in a luxury hotel.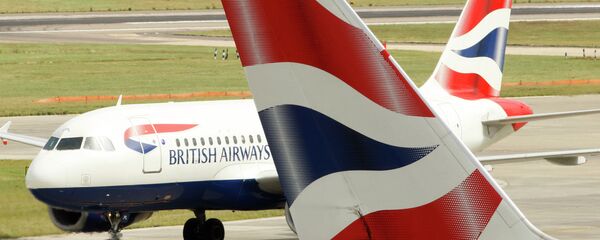 29 September 2015, 15:19 GMT
Central London rents have risen seven percent in the past year — while costs have dropped by almost five percent.
And the benefits of staying in a hotel means no council tax, no electricity bills and someone to make your bed every day in what appears to be a transient, non-committal and even soulless existence.
Amanda Cumine from the travel firm told London's Evening Standard:
"Londoners are caught up in an increasingly crazy rent race when actually behind the doors of the capital's hotels lies the secret to dodging mad city rental costs."
The unaffordability of living in London is no laughing matter. The revelation that staying in a hotel is cheaper doesn't sit well with those prepared to pay the mega rents in the city center.
Another recent survey undertaken on behalf of the London Chamber of Commerce and Industry — and reported in the same London newspaper — suggested that the cost of living and working in London is threatening the capital's reputation as a "world leading city."
Colin Stanbridge, chief executive of the chamber said:
"We must act quickly to ensure that London's world-leading reputation isn't eroded by failures in these fundamental areas."
In response to the survey results, Stanbridge questions whether London is "soon to become a victim of our own success?"
Anti-gentrification protests recently erupted in London. Estate agents were vandalized in Camden, Shoreditch and Brixton, whilst a cafe selling expensive cereal in Hackney, one of London's poorest boroughs, was held up by demonstrators as an example of the widening gap between the rich and poor, as well as the unaffordability of homes in the city.

Hackney is ranked as the most deprived boroughs in the UK while more than seven high rise developments including posh hotels and luxury flats have been earmarked for Shoreditch.
But now that the "secret" is out — and if lastmintue.com's survey is anything to go by — people working in central London could soon be opting to have their bed made for them every day, instead of paying through the nose to live independently in a luxury flat.