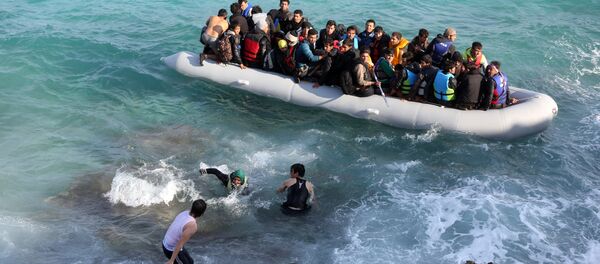 2 November 2015, 17:00 GMT
MOSCOW (Sputnik) — The European Commission allocated 10.17 million euros ($11 million) in emergency aid to Slovenia to help the country tackle the migrant influx, European Commissioner for Migration and Home Affairs Dimitris Avramopoulos said Friday.
The money will be used to increase the quantity of policing at the Croatian-Slovenian border, cover the accommodation costs of deploying additional police officers from other EU countries, and provide 7,500 accommodation spaces for migrants in Slovenia.
"This emergency funding will help the Slovenian authorities to better manage the high influx of migrants and better address the needs of new arrivals to the benefit of all countries on the Western Balkans migration route," Commissioner Dimitris Avramopoulos said in a statement published on the European Commission website.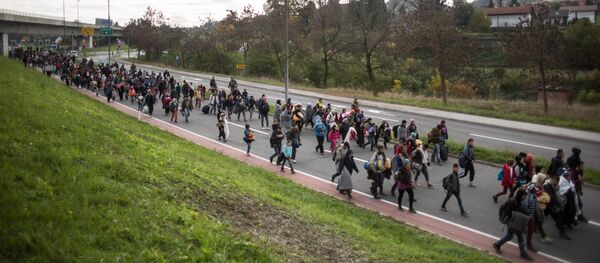 28 October 2015, 12:15 GMT
Europe is currently undergoing a major migrant crisis, with hundreds of thousands of refugees fleeing conflict-torn countries in the Middle East and North Africa.
Over 710, 000 migrants have already arrived in the European Union since the beginning of the year, according to the EU border agency Frontex. This number is expected to reach almost 3 million people by the end of 2017, according to the European Commission's forecast, published on Thursday.