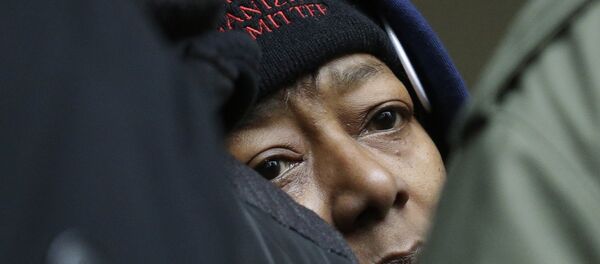 23 December 2014, 10:59 GMT
After concluding their investigation, the department decided that there is insufficient evidence to charge former Officer Christopher Manney for Hamilton's killing in  April 2014.
Manney, who was fired from the department, had been called to the park over a report of Hamilton sleeping there. His family has maintained that while he was mentally ill, he was not violent and would not have posed a threat to anyone.
Manney's attorney, Jonathan Cermele, claimed that his client believed that he may have been armed, and therefore was nervous when Hamilton stood up inviting the officer to frisk him.
The former officer claimed that as he was frisking him, a struggle ensued and that Hamilton had taken possession of his baton and was attempting to hit him with it, leading to Manney pulling out his gun and shooting him 14 times.
A panel of police commissioners and Police chief Edward Flynn ruled that Manney had violated the department protocol by searching Hamilton in the first place, and fired him.
The DOJ claimed that their reasons for not charging Manney are based on his testimony, eyewitness testimony, and recommendations of use-of-force experts.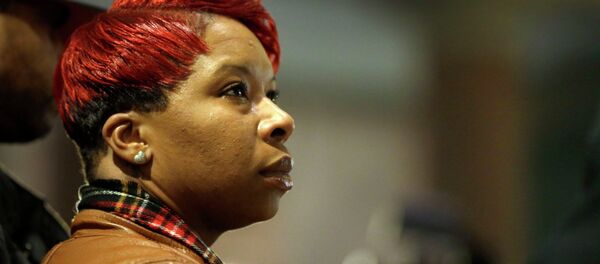 Hamilton's family plans to file a civil rights lawsuit in federal court. His mother has since started a support group for mothers whose children have been killed by law enforcement.  She also marched on Washington last May with the "Million Moms" march, The Guardian reported.
At a press conference on Tuesday afternoon on the steps of the Federal Courthouse, his brother, Nate Hamilton stood with his mother Maria Hamilton and addressed the crowd.
"I am so fed up. No more should die. If one more unarmed black man dies in this country — I say every black man and brown men and women come out your house. Take to the streets. Never go to sleep. Continue to fight. Continue to press on," Nate Hamilton said.