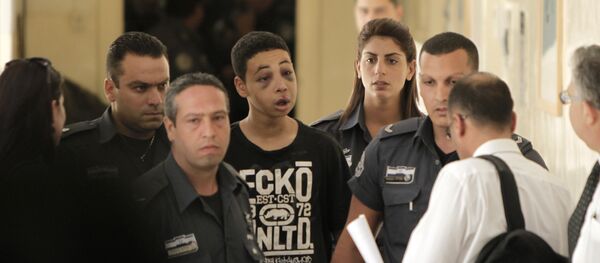 19 November 2015, 01:04 GMT
Jonathan Pollard, who was sentenced to life in prison for spying against the United States, was released on Friday and already has a new job in the city. In exchange for his freedom, the former spy must wear an ankle bracelet and his computers and computers of his employer will be subjected to "unfettered monitoring and inspection." 
Pollard's lawyers argue that the conditions are "onerous and oppressive," and will interfere with his employment.
"There is no basis whatsoever to treat Mr. Pollard in that manner, and doing so is vindictive and cruel, as well as unlawful," Pollard's lawyers Eliot Lauer and Jacques Semmelman argued.
During Pollard's imprisonment, he was granted Israeli citizenship and expects to receive substantial Israeli government back-pay if he is permitted to immigrate, Haaretz reported. His second wife also lives in Israel.
17 November 2015, 22:38 GMT
The US government has no intentions of letting him leave, however.
"Obviously the one thing at issue is the requirement that he remains in the United States," Deputy National Security Adviser Ben Rhodes stated.
"Once again, the president does not have any plans to alter the terms of his parole."