Ali Warsame was killed by two operatives from the Islamist terror group in July 2014 on the streets of Mogadishu. The recording artist is widely renowned for her political activism which led her to become Somalia's first woman in Parliament. She was also a vocal figure in the push to end Somalia's military regime.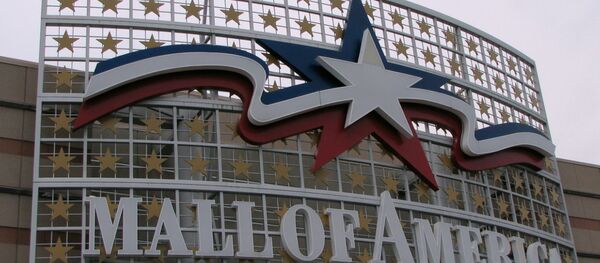 23 February 2015, 10:40 GMT
Her 22-year-old son Harbi Hussein, of Minneapolis, is now suing one of Africa's largest money-transferring firms Dahabshiil, which plays a role in most of the $1.6 billion sent to Somalia each year.
In recent years, Dahabshiil has come under scrutiny following allegations it is funding terror groups like Al-Shabab.
In 2014, Kenya temporarily halted Dahabshiil's work after it was linked back to Al-Shabab's massacre at the Westgate shopping mall in 2013. Several Western commercial banks have also stopped working with the firm, according to the lawsuit.  
Warsame was a fierce critic of Dahabshiil. She released a song in which she played on the company's name which means "gold smelter," calling it "blood smelter."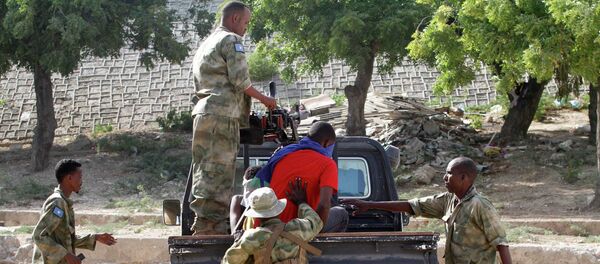 27 December 2014, 02:14 GMT
The music video features a rifle dripping blood next to the company's logo. Hussein claims the firm put a bounty on his mother's head in retaliation to the song.
Joshua Arisohn is representing Hussein and plans to take the case to court as soon as possible on.
"It's devastating whenever you lose a parent, but to lose your mother who was bravely trying to help a country in dire need and was assassinated, it truly is devastating," Arisohn told the Star Tribune.
Arisohn's New York based firm investigates cases of terror funding and he warns more operations similar to the one allegedly involving Dahabshiil are going on elsewhere.
"We are working hard to unearth all of the institutions who are financing terrorism, and I think it's incumbent on the government and private citizens alike to investigate these matters and make sure that financial institutions like Dahabshiil are putting in place the safeguards that they are supposed to have," Arisohn said.