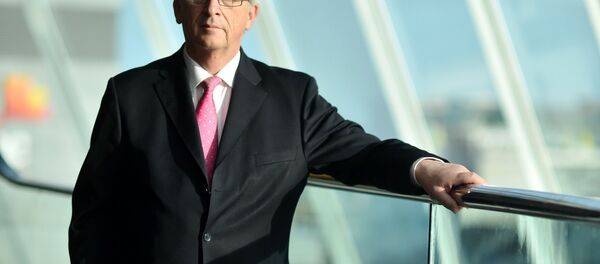 18 December 2015, 14:25 GMT
Having failed to resolve the immigration crisis, the EU is taking another controversial step, DWN reported.
On Friday, Brussels recommended abolishing visa restrictions for citizens of Ukraine, Georgia and Kosovo as stated by the President of the European Commission, Jean-Claude Juncker.
According to him, this gesture would signify the recognition of the countries' efforts in implementing democratic reforms. In fact, this decision is a part of NATO's strategy of expansion to the East and its attempts to encircle Russia, the newspaper reported.
Washington is willing to turn Ukraine into its outpost on the Russian border. This, however, will happen at the expense of the EU, as Kiev is being kept afloat only by European taxpayers, the article said.
The country has long been bankrupt and is totally dependent on the foreign financial support. Moreover, the money is not being spent for the needs of the population, but rather flows into the pockets of corrupt Ukrainian politicians.
Such a situation will inevitably lead to a crisis which could transform the country into another "supplier" of refugees to Europe, the article said.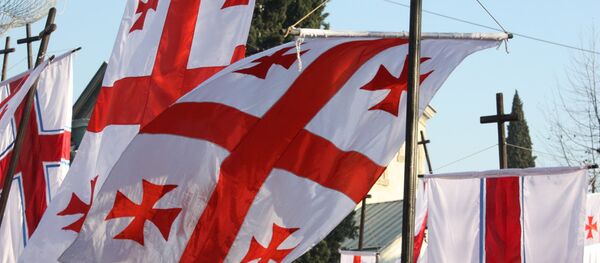 17 December 2015, 15:10 GMT
The abolition of visa restrictions for Georgia and Kosovo pursues the same geopolitical purpose as in the case of Ukraine, the newspaper wrote. Kosovo has one of NATO's major air bases against Russia, while Georgia is located on the Russian flank and is of strategic importance for Moscow.  
NATO's recent invitation to Montenegro to start the accession talks on joining the military alliance should also be considered in this context.  This way, NATO is trying to enclose Russia from Southern Europe and contribute to its further isolation.