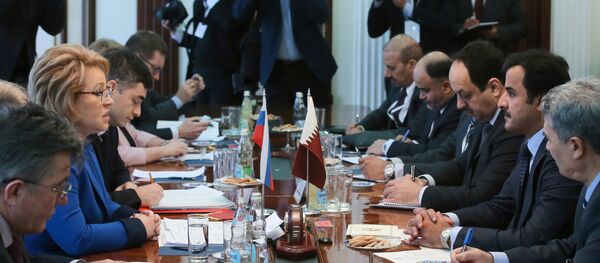 18 January 2016, 10:47 GMT
MOSCOW (Sputnik) — Qatari Emir Tamim Hamad al-Thani plans to discuss ways to end the Syrian crisis at the meeting with Russian President Vladimir Putin, the Qatari foreign minister said Monday.
Al-Thani is in Moscow on an official trip. He has been meeting with Russian lawmakers since morning and is due to hold talks with President Putin later on Monday.
"There is no doubt that the situation in Syria will be on the table during negotiations. Syria is an important topic for us," Foreign Minister Khalid Bin Mohammed Attiyah told RIA Novosti, adding the two leaders "are able to bring stability to Syria."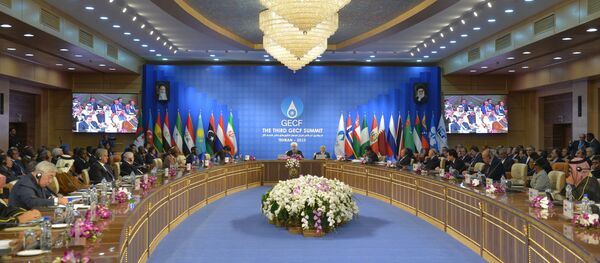 18 January 2016, 10:24 GMT
Al-Thani said earlier today that Qatar hoped Russia would play a major role in
solving the Syrian crisis
.
Syria has been locked in an armed conflict that killed over 250,000 and displaced millions since 2011. The crisis has seen troops loyal to Syrian President Bashar Assad fighting against opposition factions and extremist groups, such as the Islamic State (ISIL) also known as Daesh, which is prohibited by many countries, including Russia and the United States.