MOSCOW (Sputnik) — The head of Russia's public health and consumer rights watchdog Rospotrebnadzor Anna Popova said on Wednesday that Russian specialists were ready to counter a possible swine flu outbreak.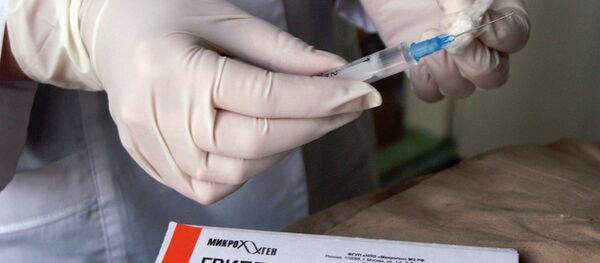 21 January 2016, 12:08 GMT
Fourteen lethal swine flu cases have reportedly been registered in Russia since December 2015.
Swine flu (subtype H1N1 of influenza A virus) is common among pigs. Transmission of the virus from animals to humans is not common and does not always lead to human flu, often resulting instead in the production of antibodies only. However, when it does develop in humans, it carries a higher risk of fatality than the common flu.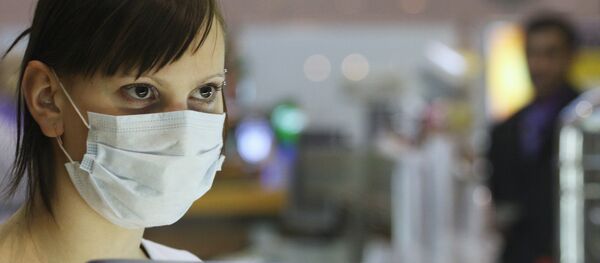 21 January 2016, 09:49 GMT
Rospotrebnadzor officially confirmed on Thursday that the number of cases of swine flu in Moscow in the current epidemic season constituted 21 percent of all cases of influenza in the city.
According to the watchdog, 147 people in Moscow were confirmed as infected with the swine flu virus as of Wednesday.
There have been no registered incidents of influenza among those vaccinated against the virus in the current epidemic season.
Regions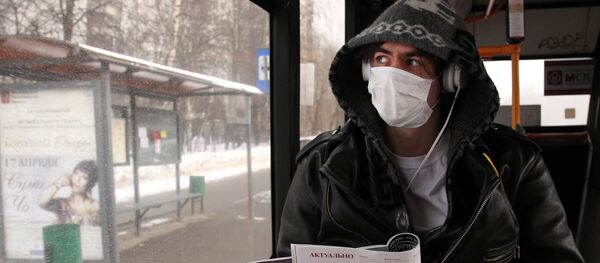 20 January 2016, 18:55 GMT
On Thursday, new cases of swine flu were registered in seven Russian regions. New cases were reported in Kaliningrad, Samara, Vologda, Sakhalin, Novgorod and Yaroslavl regions as well as in Primorye.
In Kostroma, the only registered case was fatal.
Four people were diagnosed with swine flu in the westernmost Russian region of Kaliningrad, regional authorities announced on Thursday.
The number of people infected with the H1N1 (swine flu) virus in the Russian region of Crimea has increased to seven cases, Rospotrebnadzor said on Thursday.
As of 18 January, overall, Russia recorded 27 deaths from swine flu. In all the cases, the ifected people had not been vaccinated.
Ukraine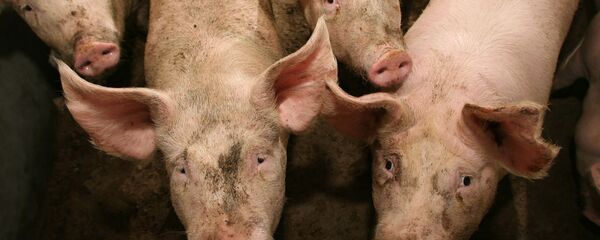 15 January 2016, 19:50 GMT
Kiev authorities have decided to impose a quarantine, starting from Saturday, over the spread of swine flu across the country.
The measure will be applied to schools, some medical centers and community centers, and public events will be restricted as a precaution.
Geogia
Georgia's accident and emergency departments were put on high alert on Wednesday after a surge in influenza and acute viral respiratory infection cases.
An outbreak of swine flu in Georgia, in the mountainous Caucasus region, has killed three people since the start of the year, local authorities said on Thursday.
Armenia
According to Health Minister Armen Muradyan, as of January 20, the country recorded 18 deaths from complications of swine flu, who died while also suffering from other chronic diseases.
However, according to Muradyan, the spread of swine flu in Armenia is far from an epidemic outbreak.