Currently, there are no troops or units of the Russian Ground Forces in Crimea, Commander Col. Gen. Oleg Salyukov said Friday.
"Only troops and units of the Russian Black Sea Fleet have been deployed to the Peninsula," he was quoted as saying by TV channel Zvezda.
Meanwhile, Salyukov added that if the task is set ground troops will be deployed to Crimea. But currently, all military tasks are completed by troops of the Black Sea Fleet.
Since the day the fleet was founded back in 1783, Crimea, particularly the city of Sevastopol, has been its home. After the collapse of the Soviet Union and until Crimea's reunification with Russia in 2014, Moscow operated the fleet only in accordance to the agreement with Ukraine on the fleet's status.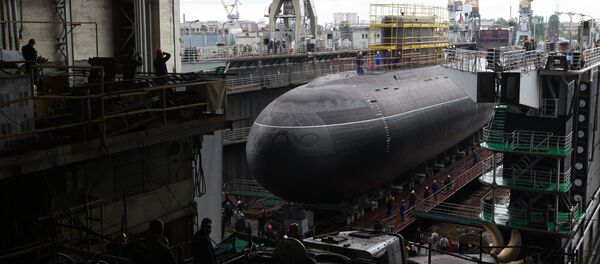 21 January 2016, 09:57 GMT
After the Crimean referendum in March 2014, Russia was able to upgrade its naval forces in Crimea, as part of the military modernization plan until 2020.
Providing military security as well as creating a full-fledged task force in the peninsula has been named among the top priorities for Russia's Southern Military District.
The twenty years of the Black Sea Fleet's decay under Ukrainian rule led to a significant build-up of the US presence in the region. And, what is more, after Crimea reunited with Russia, Moscow faced a growing number of challenges, especially from the continuously expanding NATO near its borders. From this point of view, the decision to invest a large amount of resources to secure Crimea is more than logical.
After the pro-Russian government of Viktor Yanukovych was toppled in February 2014, the new government took the course on joining NATO. In September 2015, Kiev unveiled its new military doctrine, aimed at deepening NATO-Ukraine cooperation and achieving compatibility between their armed forces by 2020.
The new government has repeatedly said they were ready to take steps to take Crimea back to Ukraine, and these steps may not only be diplomatic in nature. History has seen numerous examples of revanchist mottos turning into actions, including military actions.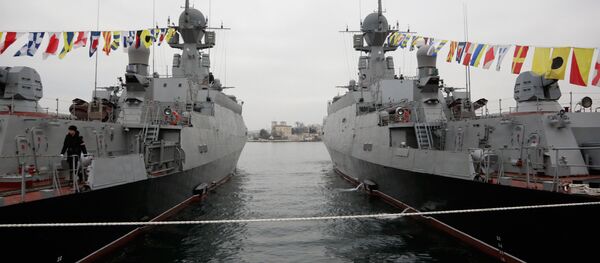 17 December 2015, 12:41 GMT
What is more, recently, Ukraine and Turkey discussed building military cooperation, including establishing a partnership to maintain peace and security in the Black Sea region.
According to military experts, despite the fact that Russian ground troops have not been deployed to Crimea, the number of other military units the region is highly secured and protected by advanced weapons, including the newest warships, warplanes, submarines and air-defenses. If necessary, units of the Ground Forces can easily be deployed to the peninsula, including mechanized infantry, armored forces, artillery, engineering and signals troops.