UNITED NATIONS (Sputnik) — The UN Security Council unanimously adopted a resolution on Thursday renewing the mandate of the UN Peacekeeping Force in Cyprus (UNFICYP) for six more months.
In its resolution the Security Council "expresses its full support for UNFICYP and decides to extend its mandate for a further period ending 31 July 2016; and to increase force levels to 888."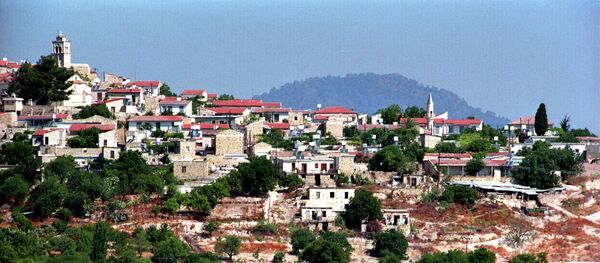 18 January 2016, 21:38 GMT
Thus the UN resolution provides for an increase of 28 troops for its mission in Cyprus.
The Security Council also said it is "welcoming moves to allow the [Missing Persons] Committee access to 30 additional suspected burial sites in military areas in north Cyprus."
The eastern Mediterranean island of Cyprus has been partitioned since 1974, when Turkish troops occupied its northern part and proclaimed the Turkish Republic of Northern Cyprus (TRNC) nearly a decade later. Turkey  is the only country that recognizes the TRNC, also known as Northern Cyprus.