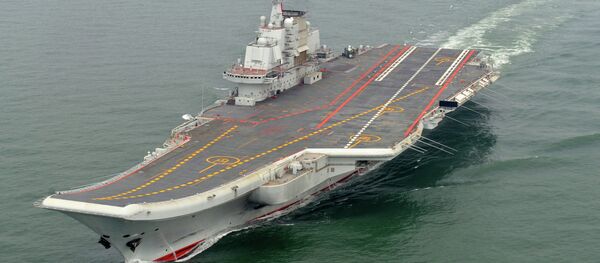 29 January 2016, 19:28 GMT
Earlier, Pentagon spokesman Capt. Jeff Davis said that the US Navy destroyer USS Curtis Wilbur approached the island of Triton Paracel Islands archipelago at a distance of 12 nautical miles in an operation aimed at the protection of
freedom of navigation
in the South China Sea.
He added that the operation was a provocation to China, Taiwan and Vietnam, who according to the US are trying to limit the rights and freedom of navigation.
"According to the relevant provision of Law of the People's Republic of China, any foreign warships entering the territorial waters of China must obtain permission from the Chinese Government," the Chinese Foreign Ministry reported Hua Chunying as saying.
"The US warship violated China's law, by illegally entering the territorial waters of China," the statement stressed.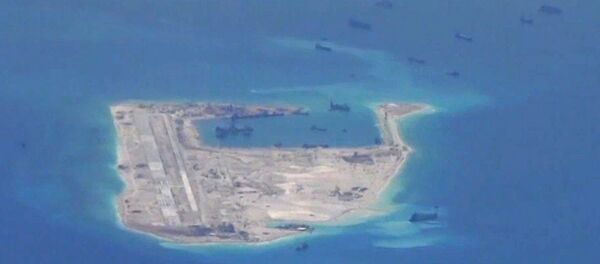 5 January 2016, 00:03 GMT
According to Hua Chunying, the Chinese side took appropriate action against the
American ships
in accordance with the law, taking it under surveillance and alerting the crew.
"We urge the US to respect China's laws and do more for the development of mutual trust and stability in the region," Hua Chunying said.
On Wednesday, the head of the Pacific Command US Navy Admiral Garry Harris said that the US insists on the need to respect international rules of freedom of navigation in the South China Sea.
On Thursday, Hua Chunying said that China continues to adhere to the principle of freedom of navigation and the protection of the South China Sea.
China and some countries in the region — Japan, Vietnam and the Philippines disagree over maritime boundaries and areas of responsibility in the South China and East China seas. China believes that a number of countries such as the Philippines and Vietnam consciously used the US support to escalate tensions in the region.