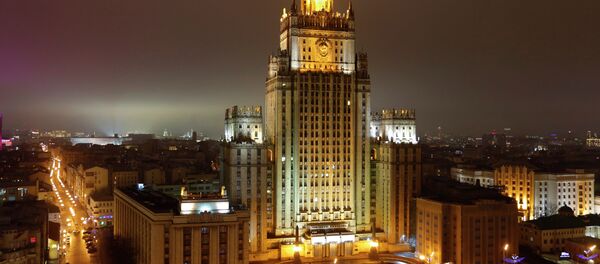 5 February 2016, 16:45 GMT
VIENNA (Sputnik) – The policy of the Austrian authorities toward Soviet monuments is a good example of how one should treat the memory of soldiers who died during World War II, Russian Ambassador to Austria Dmitry Lyubinsky said Wednesday.
"The activities of the local authorities and the federal government are a very good example of how we can honor the memory of Soviet soldiers. We appreciate it a lot," Lyubinsky told RIA Novosti.
Since 1955, the European country preserves a commitment, according to which it takes care of Soviet-era graves, he pointed out.
The most distinctive example of this is the restoration of a monument to Soviet soldiers in the center of Vienna, the ambassador noted, adding that the restoration was completed five years ago, entirely at the expense of the Republic of Austria.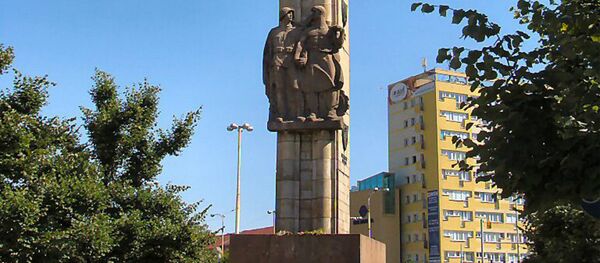 17 January 2016, 10:09 GMT
The Austrian side had to conduct an additional study of the soil and drilling operations because the original technical documents on the monument had not survived in any of the public archives, he stressed.
"It was a very solid campaign, which lasted several years. It was completed in 2010, and the partners who implemented this action last year, amid the events that took place in Poland in relation to our graves and in some other countries, approached us with a proposal to mark the fifth anniversary of the reconstruction, and we, together with the Austrian Interior Ministry, held a very beautiful ceremony," the diplomat noted.
Moscow has repeatedly protested against the demolition and acts of vandalism against Soviet monuments in Poland in recent years.
In July 2015, a monument to the Soviet-Polish Brotherhood-in-Arms in the town of Nowa Sol in western Poland was demolished.
In September, Russian Foreign Ministry spokeswoman Maria Zakharova announced that Russia had demanded that Poland adopt measures to stop the destruction of Soviet monuments in the country.