WASHINGTON (Sputnik) — US presidential candidate Donald Trump's suggestion to forbid Muslims from entering the United States was a key factor in his victory in the South Carolina Republican primary on Saturday, according to political pollster Gary Langer.
Trump won 32.4 percent of the vote in South Carolina, followed by Senators Marco Rubio and Ted Cruz who finished with 22.4 and 22.3 percent, respectively.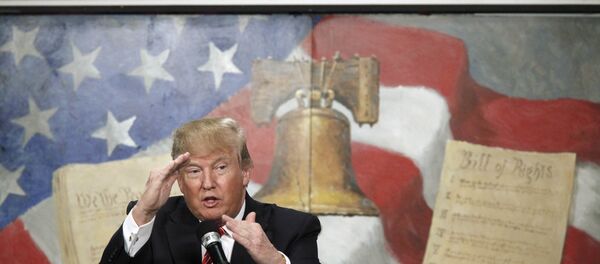 21 February 2016, 05:42 GMT
Trump controversially called for banning Muslims from the United States in the wake of the terrorist attacks in San Bernardino, California that left 14 people dead and 20 injured, until a system is in place to guarantee security.
"Demand for an outsider and vast support for a ban on Muslims entering the country helped Donald Trump to victory in the South Carolina Republican primary," Langer wrote in an article published by ABC News on Saturday.
Eighty-nine percent of Trump voters supported his proposed ban on Muslim arrivals, Langer noted, while 92 percent were looking for a Washington "outsider" and 81 percent wanted a candidate who could bring change and "tells it like it is."
Langer also pointed that, overall, nearly three-quarters of South Carolina voters supported the Muslim ban, exceeding the 65 percent of voters who backed it in the previous primary in New Hampshire.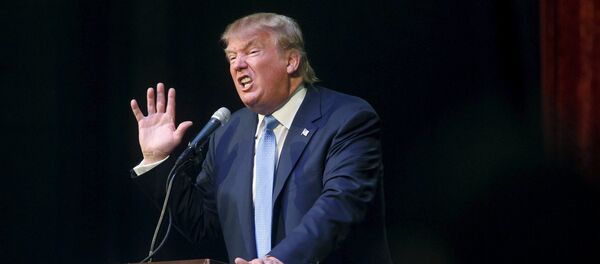 7 December 2015, 21:49 GMT
Trump solidified his status as Republican frontrunner with his victory in South Carolina on Saturday, winning his second consecutive primary after a narrow loss in the Iowa caucuses.
Former Florida governor Jeb Bush suspended his campaign after a fourth place finish on Saturday, narrowing the Republican field to five candidates heading into the February 23 Nevada Caucus and the March 1 elections known as "Super Tuesday" which includes contests in 12 US states.