Both diplomats agreed on the importance of strengthening bilateral relations between Washington and Moscow.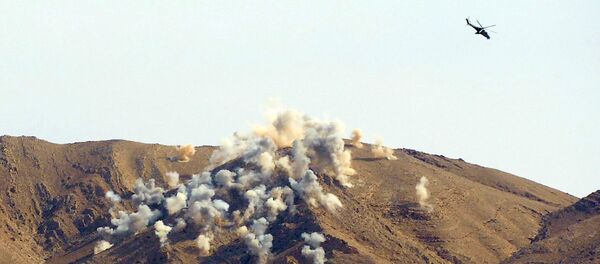 Speaking on Syria, Kerry and Lavrov also agreed to continue to coordinate efforts in Syria to prevent ceasefire violations.
"Thanks to our cooperation on such a basis it was possible to make serious progress in overcoming the Syrian crisis. Thanks to the Russian-American initiative approved by presidents [Vladimir] Putin and [Barack] Obama, a mechanism of international support for Syrian reconciliation was formed — the so-called Syria Support Group," Kerry said.
"Today we've agreed to build up on the March 14 telephone conversation between the [US and Russian] presidents and to continue coordinating actions in order to secure the cessation of hostilities regime, to curb violations of this regime," Lavrov added.
For the time being, the ceasefire appears to be effective.
"The cessation of hostilities has largely held, not entirely," Kerry said. "The overall level of bombing and of shelling has decreased sharply."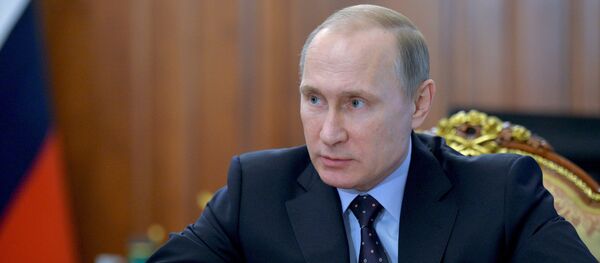 To ensure the implementation of UN resolutions on Syria, Washington and Moscow agreed to facilitate direct talks between Damascus and opposition groups.
They also agreed to end the indiscriminate use of weapons.
"We agreed today to build on recent gains by taking immediate steps to reinforce the cessation of hostilities, including by working to end the use of any indiscriminate weapons, to halt attempts by either side to seize new territory, and to finalize a common understanding for how this cessation can be institutionalized," Kerry said.
Kerry stressed that all parties in the Syrian conflict must intensify efforts to release prisoners.
"We agreed that the [Syrian] regime and opposition need to begin releasing detainees and they need to begin as soon as possible, starting with those who are the most vulnerable."
The Russian Foreign Minister criticized preconditions set by the opposition that exclude Kurdish groups from the peace talks.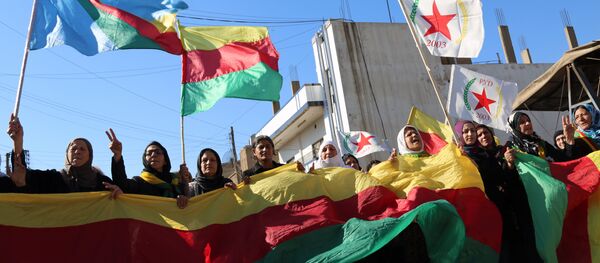 Further details on Syria's political transition will be hammered out during the next round of talks in Geneva.
"We agreed that the next steps in the Geneva talks is to immediately take up the details of the political transition [in Syria], the best and perhaps the only way of ending the war," Kerry said.
The meetings helped Secretary Kerry understand Russian President Vladimir Putin's decision to pull air groups out of Syria.
"It's fair to say that today we have a better understanding of the decisions made by Russian President Vladimir Putin and recognize which path we should take going forward," Kerry said. "We have before us a long path, but I'm leaving with a better understanding of what steps we need to implement with our partners."
For Kerry, this week's terrorist attacks in Brussels prove the urgent need to quickly resolve the Syrian crisis.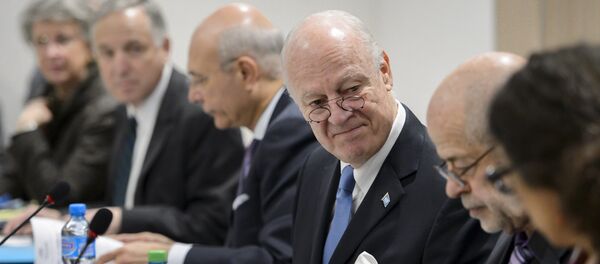 "They [the attacks] are a violent reminder of the essential task at hand that brought us here today: to resolve the conflict in Syria and to focus all of our attention on defeating and destroying Daesh," he said.
On Ukraine, both the US and Russia agree that the Minsk Accords must be fully implemented.
"We have indeed pledged to ensure that Donbas, that the self-proclaimed republics of Donetsk and Luhansk [DPR and LPR], implement what they and their representatives signed under in Minsk," Lavrov said.
Once fully implemented, Kerry said the US will roll back sanctions on Russia.
Moscow assured Washington that the Russian government is closely monitoring the health of Ukrainian national Nadiya Savchenko.
"We have confirmed that Savchenko's health condition, that many try to speculate on, presents no concerns," Lavrov said. "She is under constant monitoring of Russian doctors."
On North Korea, both countries agreed that Pyongyang's recent nuclear and ballistic missile tests should not be used as a pretext to a military buildup on the Korean peninsula.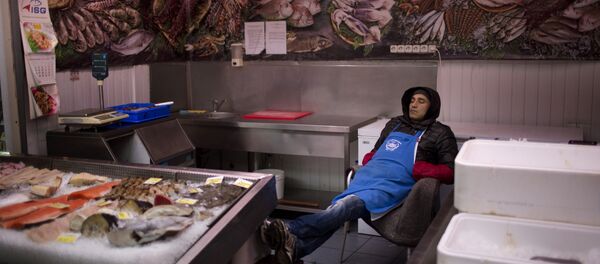 Kerry and Lavrov also discussed issues of equality.
"From our sides we confirmed that we never shut ourselves off or evaded interaction," Lavrov said. "We are always ready to cooperate on the basis of equality, on the basis of respect of each other's interests."
The diplomats also discussed jailed Russian pilot Konstantin Yaroshenko.
"His health is an issue that has been raised," Kerry said. "I made it clear today to Foreign Minister Lavrov, who raised the issue with me, that if he will sign a release with respect to his medical records they would be made public and people can make any judgement they want about his treatment."
Overall, Kerry called the discussions "very constructive."