WASHINGTON (Sputnik) — On March 22, two suicide bomb blasts hit the Brussels international airport and another explosion shook the Maelbeek metro station killing 35 people and injuring more than 300. The Daesh terror group took responsibility for the attacks.
"The president has extended offers of support and cooperation with Belgium, and Belgium has responded affirmatively and we're stepping up our intelligence sharing," Caggins said on the sidelines of the Nuclear Security Summit in Washington, DC on Friday.
Caggins noted that US experts in nuclear security have continued routine meetings with experts from Belgium "to share best practices for the security of nuclear material, radiological material and best practices in security of actual facilities."
As a result, Caggins added, "you'll see things in the Nuclear Security Summit that talk about the United States, Belgium and many other nations who are adopting a broader architecture and practices, and in some cases even standards that make security of nuclear materials safer both inside of each individual country but also across borders."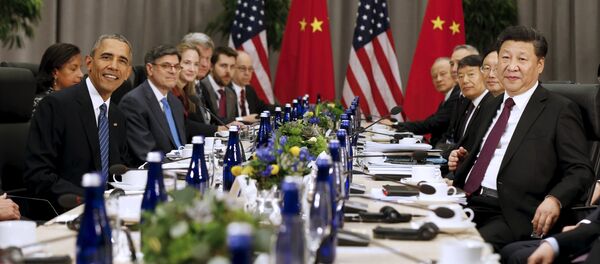 Prior to the terror attacks in Brussels, terrorists have actively surveilled nuclear facilities. Apart from a desire to make an atomic bomb, terrorists have also attempted to obtain radioactive isotopes from ordinary settings such as hospitals and the oil industry, which Caggins described as "places that are not necessarily thought of as being vulnerable to theft."
Caggins also said the Nuclear Security Summit provided a venue for nations with the best practices in nuclear security, such as the United States, Belgium and Australia, to share information with countries that lack a robust infrastructure and legal standards needed to secure radiological materials.