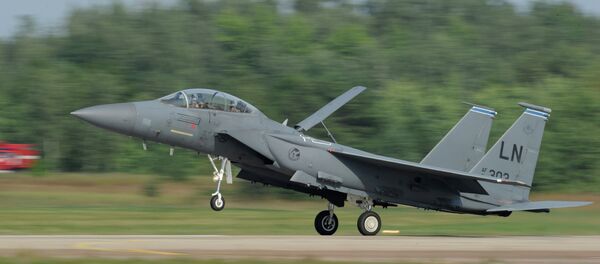 The bout of paranoia overtaking the country began earlier this week, when Arturas Paulauskas, the chairman of Lithuania's Committee on National Security and Defense, told local radio station LRT that "Russian saboteurs may have landed in Juodkrante," a village on the Curonian split near the Russian exclave of Kaliningrad.
The committee, Paulauskas said, had included the alleged Russian incursion in a recent report by Lithuania's intelligence services on the threats facing the country. Published on March 30, the report accused Russia of regularly staging military drills in other countries' territory, and warned that spies from Russia and Belarus could be trying to infiltrate Lithuania's military under the guise of ordinary recruits.
"It was said at the committee that there existed a probability that it had taken place. It's difficult to say what the likelihood is, since the data is not 100% verified," Paulauskas noted.
But the story caught fire in Lithuanian national and social media on Thursday, when Prime Minister Butkevicius said at a press conference that he could confirm that Russian forces had landed on Lithuanian territory, and that Lithuanian special services had reacted promptly and adequately. Unfortunately, he added that he could not provide any more information. "I can't say; it's secret information."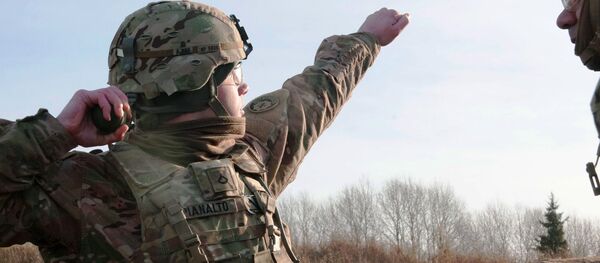 For his part, Defense Minister Juozas Olekas also refused to disclose any details of the alleged incident.
President Dalia Grybauskaite, meanwhile, said that officials are advised against commenting on the information provided by the intelligence services. Sure enough, local media asking officials to comment on the prime minister's statement have all declined to comment.
Confused and agitated by the lack of information about the possible 'Russian incursion', Lithuanians took to social media to try to get to the bottom of what the hell was going on.
In a post on her Facebook page, former defense minister Rasa Jukneviciene asked a series of sarcastic questions: "It's very interesting: what does it mean to say that our special services 'adequately responded'? What happened to the Russian soldiers that illegally landed on our territory? Were they arrested, or perhaps shot? Perhaps they are sitting in jail?"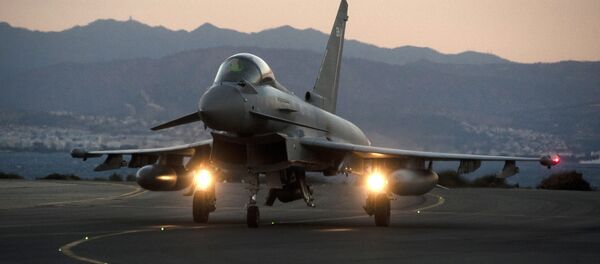 Furthermore, she continued, "which services responded? I have seen a commentary from the commander of the border guards, who said they know nothing about it. It's important to ask, as this is a very serious matter, even though one does not really want to ask our poor prime minister…Journalists, I want to remind you not to give in to demagogy, when you are told that this is all a state secret."
Speaking in the Sejm on Friday, Jukneviciene, who is a member of the Homeland Union party, asked Prime Minister Butkevicius directly to specify when the incursion took place. In her words, fooling people on this important issue of national security is just as dangerous as a possible landing of Russian special forces itself.
For his part, journalist Liudas Dapkus, the editor in chief of Lrytas.lt, one of Lithuania's most popular news portals, asked why, if the information was true, nobody had reacted to it properly. 
"If this did indeed take place and no one reacted, this is a serious problem. Where is the foreign ministry's note of protest to Russia? Where is the decision to strengthen the coast guard? Where is the international scandal? And if all of this didn't happen, go to hell with your never-ending cloak and dagger games."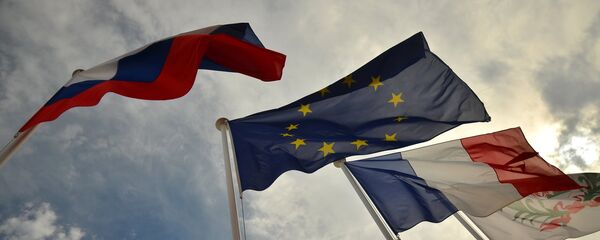 Ordinary Lithuanians remain puzzled over the prime minister's remarks. Logically, some suggested, if Russia had indeed launched an incursion, Lithuania would have appealed to NATO's articles on collective defense. Echoing media commentators, some internet users asked why, if the incident had indeed taken place, the country had not withdrawn its ambassador from Russia, or at least issued a note of protest.
Russian officials, unsurprisingly, have so far remained silent on the alleged 'incursion'…