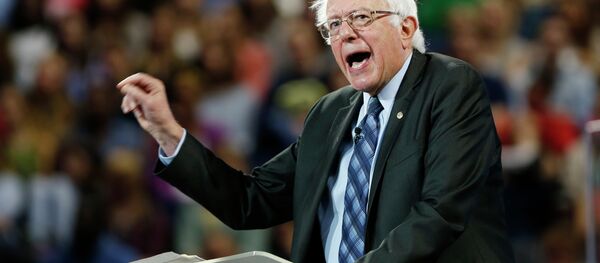 Trump has made it a point to compare himself, and his struggle with the  Republican Party establishment, to the challenges Senator Sanders faces within the Democratic Party, suggesting that they are both treated unfairly.
"Bernie Sanders has been treated terribly by the Democrats—both with delegates & otherwise," Trump tweeted Tuesday. "He should show them, and run as an Independent!"
Following the tweet, Jane Sanders, the candidate's wife, was interviewed on television, stating that her husband will not "play the role of spoiler," running as an Independent.
Candidate Sanders, who was an Independent in the Senate, also asserted that he will continue to run as a Democrat.
On Sunday, he spoke out about his unfair treatment at the hands of  the Democratic Party establishment.
"So it sounds like the party, though, you feel like it's been fair to you?" the interviewer asked Sanders. The candidate greeted the slights with a shrug.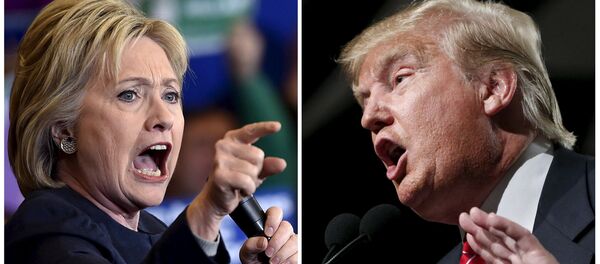 "No. I think we have — look, we're taking on the establishment. That's pretty clear," the Senator responded. "The fact that we had debates that were scheduled — pretty clearly, to my mind — at a time when there would be minimal viewing audience, et cetera, et cetera. But you know, that's the way it is. We knew we were taking on the establishment. And here we are. So not complaining."
Tuesday's tweet is not the first time Trump has mentioned the unfair treatment of Sanders. Earlier this month he said, "week after week — he wins, he wins, he wins, he wins — then I watch you and I watch all of the pundits and they say 'but he can't win.' You know why? It's stacked against him. It really is. It's stacked against him. In his case it's super delegates, in my case it's the obvious."
Trump has also previously hinted at the possibility of his own Independent run, and, if Sanders did the same, the four-way race would be unprecedented in the history of American politics.