On Tuesday, the Turkish Foreign Ministry announced that the US has agreed to deploy advanced rocket launcher systems in southern Turkey next month, with a focus on eliminating Daesh in northern Syria "in a more efficient way." The Pentagon has not confirmed Ankara's claim.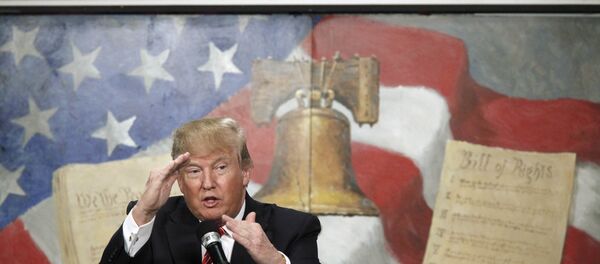 The Turkish ministry statement claimed the US would dispatch the M142 High Mobility Artillery Rocket System (HIMARS), a truck mounted rocket launcher used by the US during the invasion of Iraq and Afghanistan. In 2010, the system was suspended from battlefield use after a defect led to the killing of 12 civilians in Afghanistan.
The announcement lends credence to fears that the rockets will be turned against the Assad government. Turkish officials state that the long-range rockets will allow them to support "moderate opposition" forces, purportedly against Daesh.
On the battlefield, however, the "moderate opposition," also branded the "Free Syrian Army," consists of the al-Nusra Front and al-Qaeda militants who are, in large part, allied with Daesh, sharing the strict observance to Wahhabi fundamentalism. These forces, supported by Saudi Arabia and Turkey, continue to aim their fire at the Syrian-Arab Army that remains loyal to the government of Bashar al-Assad.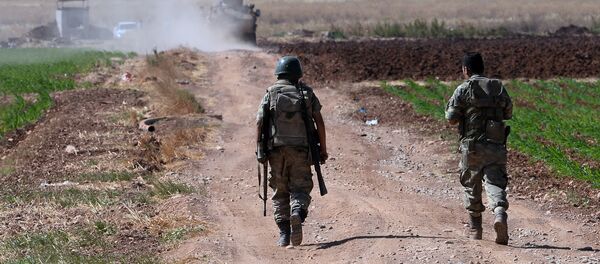 Regardless of whether these, like many previous US weapons, fall directly into the hands of Daesh, the deployment can only be interpreted as an advancement of their interests. The primary forces against Daesh in Syria are an alliance of the Syrian-Arab Army, Hezbollah, and Kurdish fighters, all of which are staunchly opposed by Turkey and Saudi Arabia on ethnic and religious lines.
Independent analysis indicates that both Turkey and Saudi Arabia continue to provide direct aid and support to Daesh, in opposition to the legitimately elected government of Assad. Turkey has been implicated in regular arms and oil trading with the extremist group. Additionally, in October 2015, a now-imprisoned Turkish MP exposed Ankara's false-flag sarin gas attack. That August 2013 attack threatened to draw American forces into Syria to oust Assad, which many observe would have cleared the way for Daesh to seize control of the country.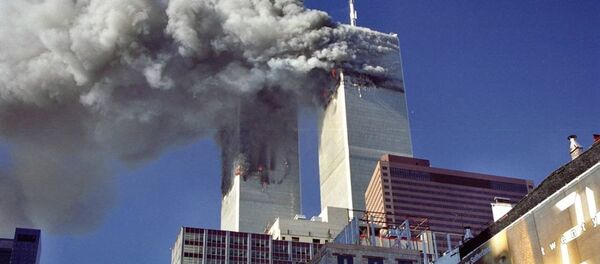 Although US officials would not confirm the deployment of HIMARS into the hands of the increasingly authoritarian Erdogan administration, the Pentagon has stated that munitions deployments are "under discussion." This development comes less than a week after the US agreed to provide the 'moderate' rebels surface-to-air missiles and less than two weeks after the US floated its "Plan B" to end the five-year Syrian civil war.
Analysts view these developments as a signal of approval from the White House of the geopolitical aspirations of the Gulf Cooperation Council countries, and of complicity to permit Turkey to focus on regime change in Syria, under the guise of fighting Daesh.