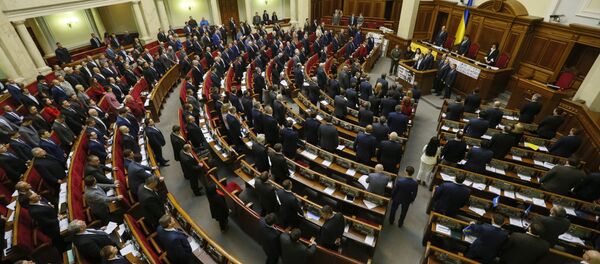 Zguladze left the Ukrainian government at her own request, Interior Minister Arsen Avakov commented on Twitter. Since the new Ukrainian government was formed in April there have been no expatriate ministers, and the number of expatriate deputies have decreased.
Foreign specialists joined the Ukrainian government initially in December 2014. The initiative was announced by then Prime Minister Arseniy Yatsenyuk and supported by President Petro Poroshenko.  At that time, foreigners were chosen by the head of the presidential administration, Boris Lozhkin.
In his article for The Wall Street Journal, Poroshenko explained that Ukraine needed expats to implement reforms and share experience.
At the time, the cabinet included three foreigners as ministers and several other expatriates as deputy ministers and members of advisory boards. One, Mikheil Saakashvili, was appointed Governor of Odessa.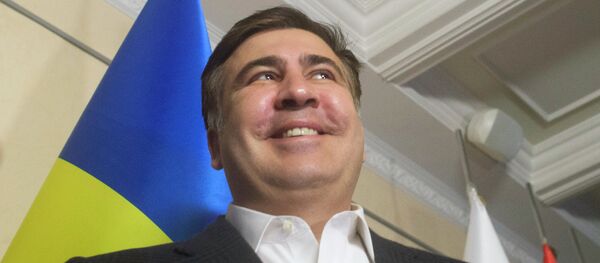 The list of foreigners in the Ukrainian government included Financial Minister Natalie Jaresko (US), Economic Development Minister Aivaras Abromavicius (Lithuania), and Healthcare Minister Alexander Kvitashvili (Georgia). After being appointed, they all insisted on the need to improve the work of their ministries and introduce transparent mechanisms of state procurement.
In an interview with Ukrainskaya Pravda, Abromavicius said that procurement reform and restructuring had begun in his ministry. However, in February, he said that people from Poroshenko's entourage hampered the reforms. Soon after, Abromavicius resigned.
"I and my team don't want to be a cover-up for blatant corruption, or puppets for those who want take control over public money," he said.
In July 2015, Kvitashvili resigned. Previously, he worked with Saakashvili in the Georgian government. Kvitashvili said that politicians opposing reforms forced him to leave the government.
In turn, Jaresko never expressed her discontent of the government. In early-2016, she agreed to replace Yatsenyuk as prime minister. In August 2015, Jaresko reached an agreement with creditors to write off 20 percent of Ukraine's debt, or $3.8 billion. However, finally Ukrainian national Vladimir Groysman was appointed prime minister and the new government has not been technocratic.
Kvitashvili, Abromavicius and Jaresko stepped down in April when Yatsenyuk's entire government resigned. 
In 2015, David Sakvarelidze, who worked in the Georgian General Prosector Office, was appointed deputy prosecutor general as well as prosecutor of the Odessa Region. In March 2016, he was fired by Prosecutor General Viktor Shokin. Sakvarelidze criticized Shokin for undermining reforms.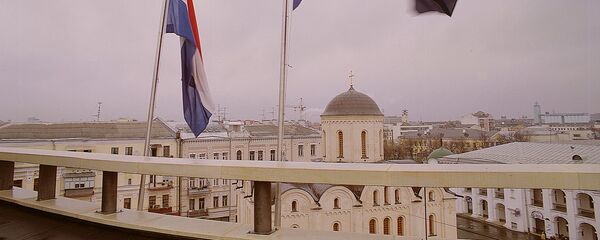 In May, a new public service law came into effect in Ukraine. The new law bans people with dual citizenship from occupying public posts. Shortly after, Russian national Maria Gaidar resigned as Saakashvili's deputy. Gaidar was appointed advisor to the Odessa governor in July 2015. In January 2016, she became Odessa deputy governor for social problems.
The team of the former Georgian president has not yet managed to achieve their initial goals in Odessa, including fighting corruption. Now there are rumors that Saakashvili may leave the post. But currently, he is continuing to work because he was stripped of Georgian citizenship in 2015.
It would not be correct to say that there is no place for expatriates in the Ukrainian government but there has always been public outcry for more Ukrainian nationals in the cabinet, Ukrainian political analyst Vladimir Fesenko told RBK.
"Foreign specialists in the cabinet may not have had significant influence on the reforms. They have rather legitimized them and, what is more, they relieved part of the responsibility of Ukrainian politicians. Now, expatriates can be blamed for failures and unpopular measures," political analyst Anatoliy Oktysyuk suggested.