"This [US missile shied in Europe] is not a defense system, but a part of US strategic nuclear potential in east Europe."
The Russian president said that the unilateral deployment of US air defense systems in Romania is not taking into account Russia's concerns.
US air defense systems in Poland may be easily used for short-, mid-range missiles, Vladimir Putin said.
"This is a clear violation of the Intermediate-Range Nuclear Forces (INF) Treaty, because missile launchers, which will be deployed after the commissioning of the radar station in Romania, missile launchers that will be deployed in Poland, can easily be used for mid- and short-range missiles."
"And after the United States' unilateral withdrawal from the Anti-Ballistic Missile Treaty — which was clearly the first step to attempt changing the strategic balance of forces in the world — this is a second blow to the international security system, the creation of conditions to violate the INF treaty. This creates additional concern," he added.
Earlier on Thursday, the US Aegis Ashore missile defense system was officially inaugurated at a military base in Romania, and the construction of a similar complex will begin in Poland on Friday.
"The deployment of Aegis system in the Mediterranean, a radar in Romania and later a missile defense site in Poland — these are additional steps undermining the global security system and starting a new arms race," Putin said.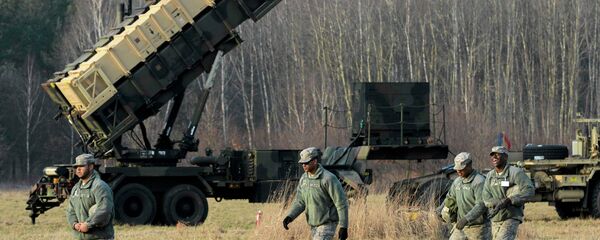 Moscow is forced to consider ways of tackling appearing threats after the deployment of US air defense systems near Russia's borders, Putin said.
Putin reminded that the air defense system in Romania was deployed under the pretext that a few years ago "all opponents said that our partners in the West and Europe needed the air defense system to prevent a nuclear threat from Iran."
"And where are these Iran's nuclear threats now? There are no threats. The US itself signed an agreement with Iran, [the US] was one of the initiators of the [Tehran nuclear agreement]. They did everything right and we supported this stance of the US administration. But there is no threat [from Iran], but the creation of the air defense system is still going on."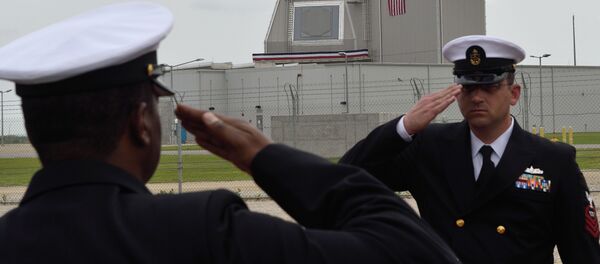 Putin emphasized that currently there is no nuclear threat from Iran. Moscow proposed Washington to cooperate on the issue, however, US authorities refused to do so, he said.
"All our proposals were rejected, we are invited not to jointly work, but to discuss this issue, nothing concrete. Everything is done unilaterally, without taking into account our concerns."
Russia will not be dragged into an arms race, Putin said, adding that Moscow is doing its best to maintain strategic balance of power and avoid large-scale military conflicts.
"Of course, we are doing everything needed from our side so as to provide for the maintenance of this strategic balance of power that is the most reliable guarantee against the appearance of large-scale military conflicts, which in their aftermath, undoubtedly, would be in no comparison to those conflicts in the hot spots on the planet that we know. We cannot allow this to happen and we won't," Putin said during a meeting with top military personnel.
"As we have said before we will not be dragged into this race, but will go our own way, we will work very accurately, without exceeding the plans on financing of the rearmament program, which we set several years ago," Putin said.