True, the S-300, that NATO refers to as the SA-10 Grumble, is a potent surface-to-air missile (SAM) system that is capable of intercepting fighter jets, bomber aircraft and cruise missiles at a maximum distance of 250 kilometers (over 150 miles). It is, however, a "purely defensive" weapon, as Russian Foreign Minister Sergei Lavrov said recently.
The S-300s "will not alter the balance of power" in the Middle East, Lieutenant General Aitech Bizhev told RT. "They will only provide air cover to Iran."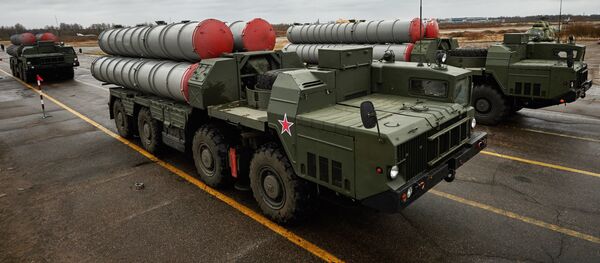 Defense analyst Sergei Khatylev shared the sentiment, adding that there will simply be not enough systems to make a real difference in terms of Iran's military capabilities. Tehran will need to create a short, medium and long range air defense missile shield among many other things for the S-300 to contribute to the country's defensive and offensive capabilities.
This is not to say that Iran will not receive any benefits from the S-300.
"At the moment, the S-300's capabilities exceed those of the weapons that Iran's neighbors have in their arsenals," Khatylev explained. In addition, the system will "provide reliable cover to all necessary facilities. Thanks to its mobility, the defense shield could be deployed to any area needed," Bizhev added.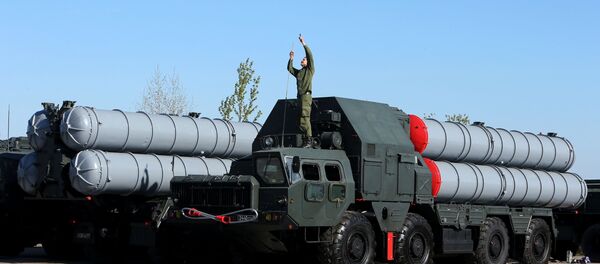 Moscow and Tehran signed an $800-million deal for the delivery of five S-300 missile systems in 2007. In 2011, Iran sued
Russia
in the Geneva Arbitration Court after Moscow suspended the contract in 2010, citing a UN Security Council resolution that placed an arms embargo on Tehran.
Russian President Vladimir Putin lifted the S-300 delivery ban in April 2015, shortly after the P5+1 group of international negotiators and Iran reached a framework nuclear agreement to remove all economic sanctions against Tehran in exchange for its pledge to ensure that all nuclear research in the country will be for peaceful purposes.
© Flickr / Andrey Korchagin
Russian surface-to-air missile system S-300 PMU2 Favorit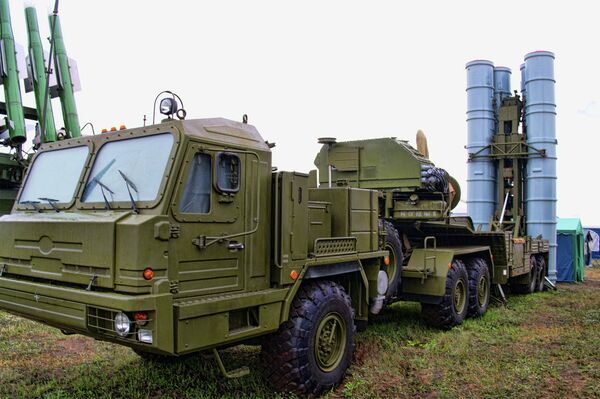 Russian surface-to-air missile system S-300 PMU2 Favorit
© Flickr / Andrey Korchagin
The contract does not violate any international laws. The S-300 delivery, according to Lavrov, was put on hold as "a gesture of goodwill" that was also meant to urge Iran to ink the nuclear deal.
"This goal has been achieved, and a comprehensive agreement has been signed with Iran and approved by the UN Security Council. In short, our influence on Tehran has produced the desired effect," Russia's top diplomat said.
#Lavrov: There is nothing to be concerned about Russia-Iran S-300 contract — these are purely defence systems, not prohibited by UN SC

— MFA Russia (@mfa_russia) 5 мая 2016 г.
​Earlier this week, Moscow confirmed that the first batch of the S-300 systems had been unloaded in Iran.