According to RIA Novosti's informed source in Athens, Italy, Greece and Malta have decided to close their airspace to Libyan planes because NATO is making preparations for a new intervention in the north African country.
Earlier the alliance's head Jens Stoltenberg announced that the military bloc is ready to interfere in the situation on the country's new Government of National Accord request.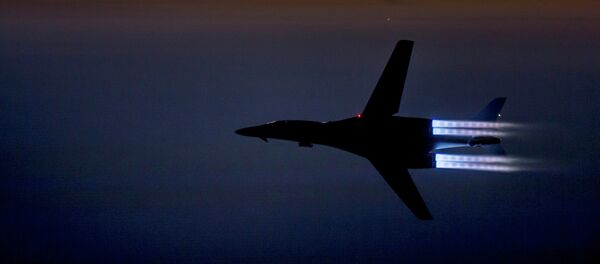 After the 2011 toppling of
Muammar Gaddafi
, the country crumbled away and split up into a bunch of territories, each of which fell under the control of various groups. The north-west of the country with its capital Tripoli fell into the hands of a coalition of factions, including Islamist ones. In the east, the rule of Khalifa Haftar, a Libyan general, has been affirmed.  In the city of Tobruck, which is located near the country's second most populous city of Benghazi, an elected national parliament resides. In the northern oil-rich coastal province of Cyrenaica extermists, including
Daesh
are under control.
Daesh has up to six thousand fighters in Libya, according to US intelligence. The group is actively engaged in oil smuggling and human trafficking through Libyan shores.
There's a tangled concern that the Libyan arm of Daesh could fuse with Boko Haram, which operates in Nigeria. If that happened, Libya would turn into a hotbed of terror, many analysts agree. Under this scenario, southern European countries would become an easy target for Islamists, as a 350 kilometer strait separates Libya from Italy.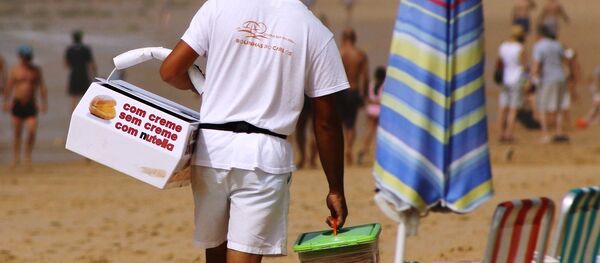 Earlier, Daesh militants vowed to "conquer Rome, if Allah willing" in a propaganda video.
In early 2016, the Government of National Accord of Libya headed by businessman Fayez Mustafa al-Sarraj was formed to unite the unraveled country, neutralize the terrorist threat and tackle the flow of migrants that head to Europe using Libyan shores. However, those goals appeared to be unattainable for the government, even on condition of support by Western states.
"Those powers that the US and the West in general back do not represent the country as a whole," Yuri Pochta of Peoples' Friendship University of Russia pointed out, saying that there's no such a thing as a Libyan nation, as Gaddafi formed the country out of scattered tribes.
Pochta also said that stability in neighboring countries could bring peace to Libya.
Mohamed Ennaceu, the head of Tunisia's Parliament, said that all the political factions within Libya should be resolved through national dialogue without external interference. He also stressed that Tunisia won't allow any power to put a military base on its territory.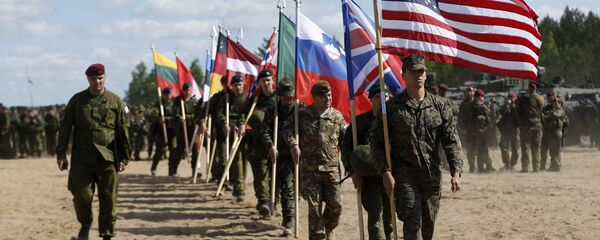 On May 20, the United States Marine Corps General Joseph Dunford took another look on the problem, and stated that Washington is close to sending it military aides to Tripoli to train local militias to battle Daesh. He said that it could be a long-term operation.
At the moment, small contingents of the US, the UK, and France are deployed in Libya.
"I don't think that NATO is readying for a large scale-operation in Libya," Andrei Koshkin, a political scientist of Plekhanov Russian University of Economics, told RT. "It's more likely that NATO will focus on localized strikes, such as a naval blockade and local airstrikes on Daesh positions."
"Large military operation require large power and financing," Vladimir Sotnikov of the Institute of Oriental Studies of the Russian Academy of Sciences, said to RT. He stressed that both Americans and Europeans lack willingness to put boots on the ground. However, he explained that it's impossible to conquer Daesh without a ground operation as well as without cutting down militants' financing.