BEIJING (Sputnik) — According to the Radio Taiwan International, during the meeting, held in Taipei, Tsai called on Washington to strengthen bilateral military exchanges and support Taiwan's participation in international bodies and the Trans Pacific Partnership agreement.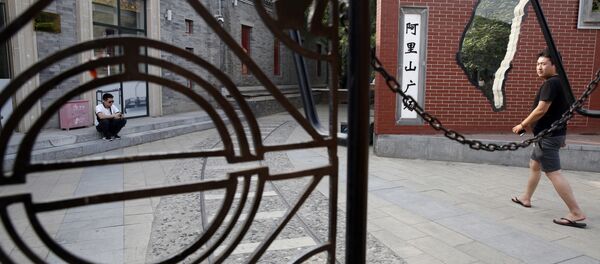 According to the broadcaster, it is the first visit of the US committee's delegation to Taiwan in 24 years.
In December, 2015, the administration of US President Barack Obama notified the Congress it approved an arms sale package to Taiwan amounting to $1.83 billion and including frigates, anti-tank missiles and other military equipment.
China has voiced opposition to the sale and called on the United States to stop supplying arms to Taiwan, as Beijing considers Taiwan to be part of China's territory. According to China's Foreign Ministry spokesman Hong Lei, arms sales to Taiwan constitutes an involvement by the United States in the internal affairs of China, and may damage the bilateral relations.