According to Turkish state-run Anadolu Agency, authorities caught a businessman trying to sell an ornately jeweled dagger that allegedly belonged to former Libyan leader Muammar Gaddafi.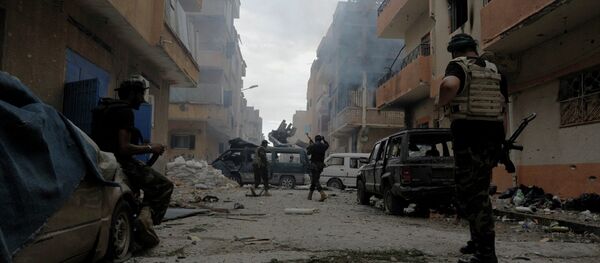 Identified only as A.A., the businessman allegedly bought the dagger in Libya three months ago for $4.6 million. He was attempting to sell it for $10 million to a Saudi national.
Carved from ivory, the dagger featured rubies, emeralds, diamonds, and sapphires. Police also found a studded sheath with the weapon, as well as a decorative base adorned with lions.
As part of an anti-smuggling raid conducted an Istanbul suburb, two suspected accomplices were apprehended along with the businessman.
All three suspects have been released pending trial and face possible charges of smuggling and illegal handling of ivory.
In 2011, as the civil war broke out in Libya, a multi-state coalition, consisting mostly of NATO members, began a military intervention in the country with the declared aim of establishing an immediate ceasefire. The operation led to the escalation of the conflict in the country and the subsequent killing of the country's long-standing leader, Muammar Gaddafi.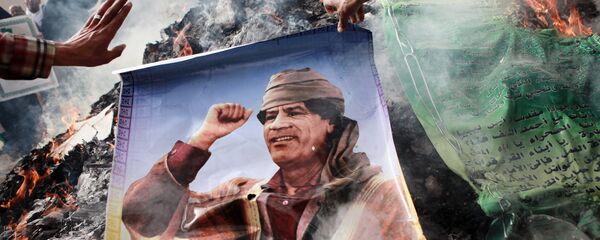 17 February 2016, 14:31 GMT
Russian Foreign Minister Sergei Lavrov has described Gaddafi's death as a war crime.
"It was a mistake not because they violated the [UN] Security Council mandate that proposed to close the [Libyan] airspace, not allowing aviation to fly. They [NATO] simply bombed [Libya] flying in that airspace and in the end Gaddafi was violently killed," he said during a live linkup on kp.ru last month.
"Whichever way you look at this, this is also a war crime."