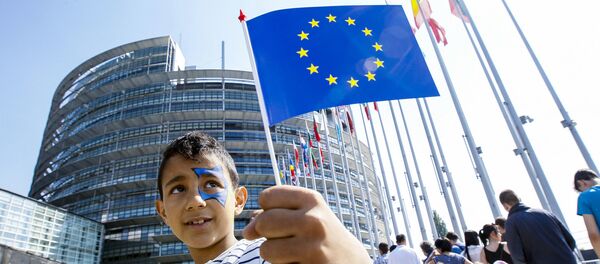 "Sooner or later the EU will remove sanctions against Russia and Russia will lift its food imports embargo. Usually, the 28 EU member states have voted to extend the sanctions. But now a unanimous decision is getting difficult to be made. Some countries, especially Greece, Italy, and Hungary, are calling to lift them," Richard Sakwa, professor of Russian and European Politics at University of Kent, told
Gazeta.ru
.
In turn, Nicu Popescu, a Senior Analyst at the EUISS, underscored that the removal of sanctions depends on the implementation of the Minsk agreements by Kiev, Moscow, and the authorities of the self-proclaimed Donbass republics.
"Sanctions may be removed as soon as the Minsk agreements are implemented," he said.
The opinion was shared by Bulgarian political scientist Ivan Krastev.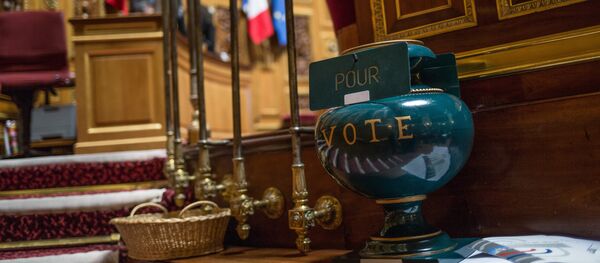 He also suggested that some of the sanctions would be lifted by the end of the year.
The analysts also elaborated on the factors affecting the removal of European sanctions against Russia.
According to Sakwa, the requirement to implement the Minsk deal is rather symbolic than constructive. Kiev is unable to implement the deal despite pressure from the United States.
"Some European officials understand that relations between Moscow and Brussels shouldn't be a prisoner of the reckless Ukrainian government. This dependence is harmful to both Russia and the EU," Sakwa pointed out.
De-escalation in Europe is the main goal of the EU's current policy, Krastev said. According to him, the extension of sanctions however would only deepen the tensions within the bloc.
Sakwa added that both Russia and the EU see the negative political and economic effect of the sanctions regime.
"As for Russia, however, the sanctions have had some positive effect on its economy, especially the agricultural industry. However, Russia is part of the global economy, and any attempts of economic self-isolation would have negative effect," the analyst warned.
Krastev underscored that the removal of sanctions by the EU would be a signal to Russia that the bloc wants to normalize relations. Additionally, the move would be beneficial for both sides.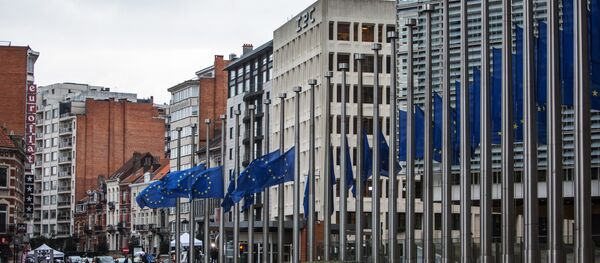 Popescu added that for Europe Russia remains a key strategic partner despite tensions.
"Relations with Europe are not among the most popular topics for discussions in Russia. But here are some facts. In 2015, the EU accounted for 48 percent of Russia's foreign trade. Russian residents still provide the highest demand for Schengen visas and the number of Russian tourists in Europe is growing," Popescu said.
Thus, there is a wide gap between what is happening at the political level and the actual state of relations and cooperation, he concluded.
Nevertheless, the analysts refrained from assessing the efficiency of sanctions.
"Sanctions have not changed Kremlin's policy. The root of the Russian economic difficulties is low oil prices rather than sanctions. They proved useless for those who wanted to force Russian to change its stance. But at the same time, sanctions prove that the EU is also ready to adhere to its principles," Krastev concluded.