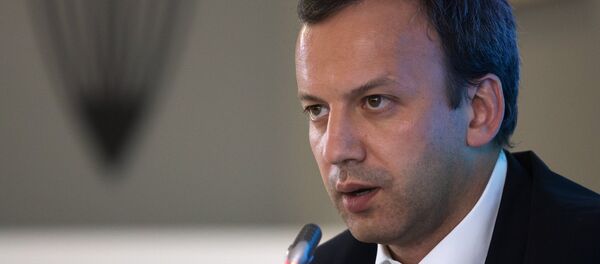 On June 27, the Kremlin reported that Turkish leader Recep Tayyip Erdogan had sent a letter to Russian President Vladimir Putin, expressing regret and expressing readiness to normalize ties.
Initially, Turkey insisted that Russia should apologize as its military plane violated the Turkish airspace. But finally Erdogan has given in to Russia's demands that Ankara apologize for the incident. One of the reasons is that Turkey's policy in Syria is collapsing, an article in the Japanese newspaper Sankei Shimbun read.
Since the very beginning of the Syrian war Turkey has supported opposition groups seeking to oust President Bashar Assad. However, after last year's Russian involvement the Syrian Army has gained several victories across the country.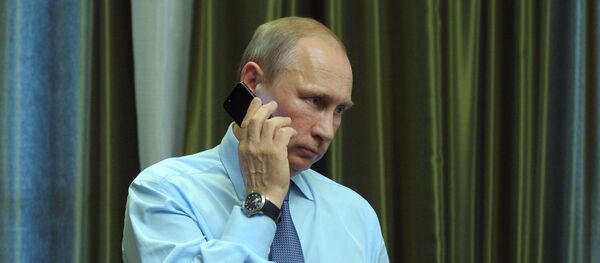 At the same time, in northern Syria Kurdish forces backed by the United States and Russia are making advances against Daesh and have regained grounds. Ankara fears that Kurds will establish autonomy and then intensify their activity in other countries.
Another major reason is Russia's sanctions imposed against Turkey after the aircraft was shot down. They affected a number of joint projects between Ankara and Moscow as well as the energy, trade, investment and especially tourism industry.
There are several reasons for Ankara's decision to start normalization with Russia, Turkish political analyst Oya Akgonenc Mugisuddin told Sputnik Radio.
"First, the Russian sanctions have seriously damaged the Turkish economy. Before the sanctions, the two countries expanded cooperation in different fields. Moreover, Russia and Turkey are the two powers which maintain regional stability. Destabilization in the regions affects both countries," she explained.
The expert also noted that normalization was possible due to overall changes in the Turkish foreign policy.
Previously, new Turkish Prime Minister Binaly Yildirim said that Ankara will conduct a foreign policy course aimed to increase the number of friends and normalize relations.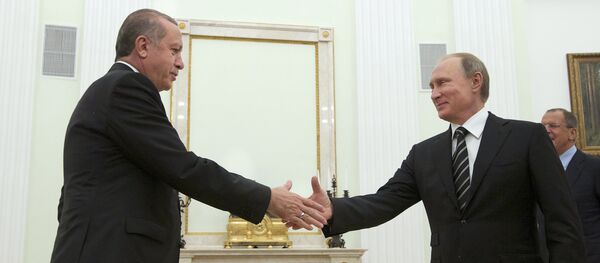 Finally, the European Union is now undergoing a change in the power balance. It is in the interests of both countries to adjust to the new environment and take advantage of the situation, Oya Akgonenc Mugisuddin said.
"The Russian president's reluctance to immediately accept Erdogan's apology shows his interest in capitalizing on as many of the political and economic benefits as he can," an article in The Christian Science Monitor read.
Russia has not only benefited economically because of the sanctions it imposed against Ankara.
The "deeply personal language of Erdogan's letter" sends a signal to Russia's neighbors and NATO about Moscow's increasing role as a global power, the article added.
Erdogan's apology and Putin's reluctance to immediately accept it allows Russia to bolster its positions in the global arena, Michael Reynolds, professor at Princeton University's Department of Near Eastern Studies, said.
"Putin realizes he has a very strong hand. It's definitely a victory for Putin in boosting his stature in the region. People will be watching that — Erdogan is not the type to apologize," he pointed out.
Earlier on Wednesday, Vladimir Putin and Erdogan had a phone conversation. The two leaders discussed steps to normalize relations, including cooperation in the fight against terrorism.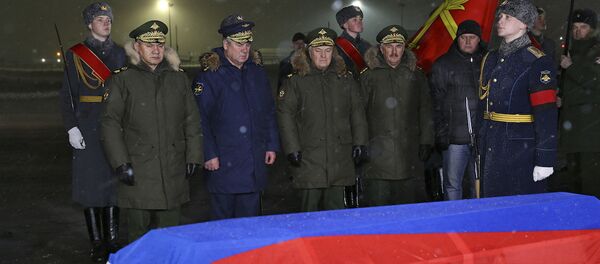 President Putin also instructed the Russian government to lift tourism-related restrictions against Turkey. In turn, Erdogan assured that Turkey will do everything to ensure the safety of Russian citizens in the country. The Russian and Turkish presidents agreed to hold a personal meeting in the near future, according to the Kremlin.
Nevertheless, the process of normalization between the two countries will not be effortless and will take time, political analyst Dmitry Kulikov told Sputnik Radio.
"It is very important not to overestimate Erdogan's apology. This was official protocol. Russia has a set of requirements to Turkey, first of all an apology for the killed pilot. The first requirement has been fulfilled. Now, dialogue can begin. But it's impossible to re-write history, pretending that there were no tensions. Both countries should work out their further steps," he said.
According to Kulikov, the main difficulty is that Moscow and Ankara will have to establish all over again cooperation on a wide range of issues.
"Erdogan is a complicated person. The situation in Turkey is complicated too. There will be no immediate reconciliation. I think Moscow has no illusions. The phone conversation between Putin and Erdogan is only the first step of this long and difficult process," the analyst concluded.