Angela Merkel's political career is seemingly on the wane and so is Germany's golden age, Konstantin Richter, a German novelist and journalist, underscores.
"For the past decade, Germany has been enjoying what will perhaps one day be considered a golden age… Today, however, that progress appears to be in doubt. The public mood shifted markedly after hundreds of thousands of refugees entered the country, putting a huge strain on resources and institutions," Richter writes in his opinion piece for Politico.eu.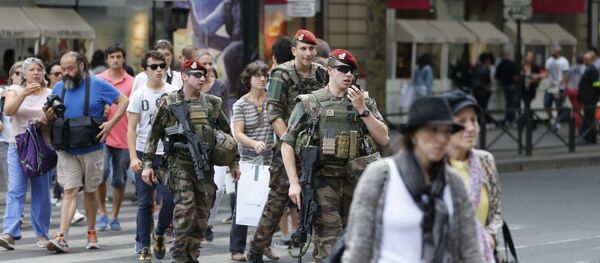 Amid ongoing economic stagnation in the EU, Germany is also showing "some signs of frailty," Volkswagen and Deutsche Bank, two of the country's flagship companies, are in trouble.
Predictably, the European migrant crisis and a surge in violence have added fuel to the fire, prompting Germans to point the finger of blame at their Chancellor, citing her flawed open door policy.
According to Richter, there was a clear logic behind Merkel's decision to open the borders for refugees.
"In France and Britain, an aging population is cause for concern; in Germany, it's a time bomb. The UN has predicted that by 2030, only half of the country's citizens will be working. Merkel thought she had a fix. When she opened the borders to refugees it was a humanitarian gesture, sure, but it was also an effort to rejuvenate the workforce," the journalist explains.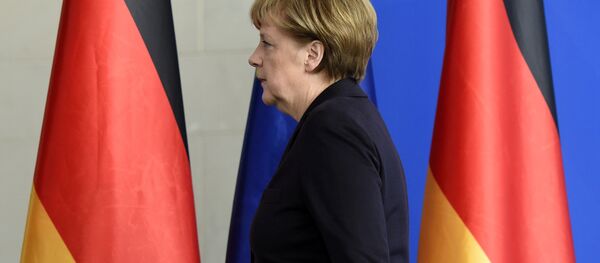 However, a series of brutal attacks carried out by culprits of Middle Eastern origin in Würzburg, Munich, Reutlingen and Ansbach has sparked a wave of outrage among Germans.
Over the past ten days at least ten Germans have been killed and dozens more have been injured.
"It has become clear that what is going on in Germany is the result of Angela Merkel's open door policy on migrants," Markus Frohnmaier, a German politician and a member of the Alternative for Germany (AfD) party told Izvestia.ru, following the Friday bloodbath in Munich.
More interestingly, the German authorities are trying hard to downplay fears of upsurge in Islamist terror attacks in the country, Russian journalist Sergei Debrer of Svobodnaya Pressa points out.
"In all the cases, the first reaction of the authorities — both local and federal — was to deny the culprits' liaisons with Islamists as well as earmarks of an action designed by terrorists. Only when evidence collected by police proved the opposite did the authorities admit, reluctantly, what had been clear since the very beginning to any ordinary city-dweller," the journalist underscored.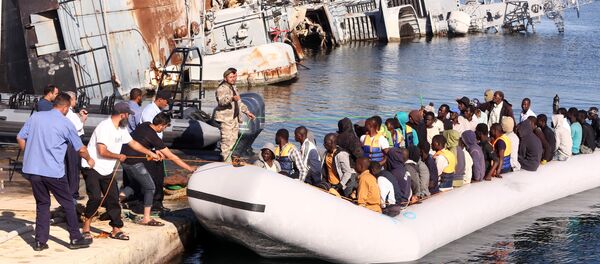 Debrer noted that both Ansbach bomber Mohammad Deleel — a Syrian refugee — and Afgani migrant Muhammad Riyad, who terrorized the train in Würzburg, had been inspired by Daesh.
On the other hand, it turns out that Munich shooter Ali David Sonboli, a German of Iranian descent, could have been a follower of Norwegian ultra-right terrorist Anders Breivik.
While it is believed that a 21-year old Syrian asylum seeker stabbed a woman to death in the city of Reutlingen in an alleged crime of passion, the question remains why he also injured two passing pedestrians, the journalist remarked.
In the wake of the violent attacks, the German Chancellor has interrupted her vacation to hold a press conference in Berlin, Deutsche Welle reports.
"Political pressure is believed to be the key reason for Merkel to cut her vacation short and move up the large press event, traditionally held at the end of August each year… The Chancellor is now under fire from both the opposition and some allies over the 'failed' migrant policy," the media outlet elaborates.
Merkel has come under fierce attack from both right and left-wing parties within the German Bundestag for her refugee policy.
"For security reasons, we cannot allow even more Muslims to come to Germany without control," AfD vice chief Alexander Gauland said, as quoted by Deutsche Welle, while left-wing Sahra Wagenknecht denounced Merkel's "We can do it" policy as "flippant."
What has happened in Germany in the last ten days mark a watershed in the history of Angela Merkel's leadership, Debrer believes.
"In the span of just a few days, this string of heinous assaults has shaken a nation that already seemed on the verge of becoming unhinged. Something good has ended — or so it feels — and we don't know what's next," Richter said, echoing the Russian journalist.