The Washington Post piece, written in a tone more reminiscent of a teacher scolding a misbehaving student than a report on the results of Russian-US negotiations over Syria, explained that "a final proposal" on a ceasefire and a possible joint counterterrorism operation was given to Russian officials on Monday during a meeting between President Putin and President Obama in China.
The paper went on to cite Obama deputy national security advisor Benjamin Rhodes, who emphasized on Tuesday that Washington is "not going to take a deal that doesn't meet our basic objectives."
Following Monday's meeting between the Russian and US presidents, Russia's Foreign Ministry announced that Foreign Minister Sergei Lavrov would speak with Secretary of State John Kerry in Geneva later this week. But the State Department didn't confirm this meeting and in doing so, "made clear that they saw no purpose in yet another negotiating session if Russia has not changed its position," The Washington Post explained. Nevertheless, Lavrov and Kerry did end up speaking on Thursday, albeit by telephone.
What is Washington's Syrian peace offer? According to The Washington Post, "the proposal calls for a cease-fire in civil war fighting throughout the country, including in and around the besieged city of Aleppo, and the safe, sustained delivery of humanitarian assistance." Then, "once the truce is in place for a specified time period, the Syrian Air Force is to be officially grounded." After that, "the United States and Russia are to initiate a joint air campaign against counterterrorism targets."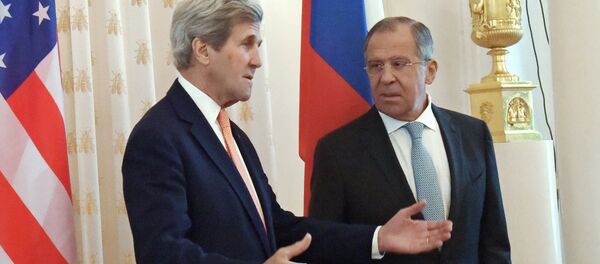 8 September 2016, 14:17 GMT
The "outlines of the deal were agreed two weeks ago," the paper added, "but US officials have [since] accused Russia of backtracking on some elements, including the timing and duration of a ceasefire before other aspects of the agreement begin."
Emphasizing the drama and urgency of the ceasefire deal, what Washington and US media doesn't seem to realize is that Moscow's partner in Syria is Damascus. And getting the Syrian government to agree to halt its military campaign against 'moderate rebels' that they consider terrorists is easier said than done. Syrian President Bashar Assad has been very clear that in his government's view, those who take up arms against the state are not opposition, but terrorists; this, he emphasized, is a definition that holds true around the world, and not just in Syria.
In the meantime, the so-called moderate rebels, if they exist, are intertwined and collaborating with Islamist groups supported by Saudi Arabia, Turkey and the Gulf States, making it very difficult to 'separate flies from cutlets'. This, incidentally, is a problem The Washington Post itself admitted.
Finally, with Syrian government forces recently closing the ring around areas of Aleppo under militant control, it may be difficult for Moscow to convince Damascus on the need to halt its operations in a situation where the Syrian Army can almost taste victory in the country's second city, which would doubtlessly help bring the war to its resolution.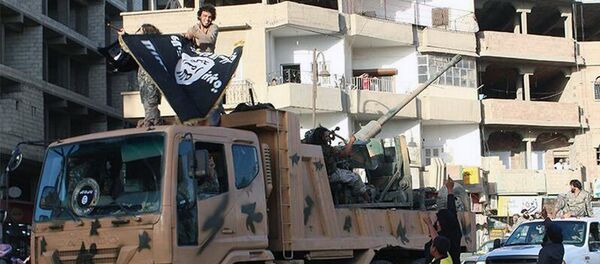 8 September 2016, 15:36 GMT
The US has been particularly concerned by developments in Aleppo. Last week, State Department special envoy for Syria Michael Ratney laid out a series of very specific steps on a ceasefire, complete with the requirement that government forces withdraw their heavy equipment from the area around Castello Road, the Aleppo militants' main supply lifeline in the north.
The Washington Post even cited the letter, which reads that "if the cease-fire extends to 7 days…checkpoints are set up and all forces are withdrawn, then the US and Russia will work on stopping the regime planes from flying and will work together to weaken al-Qaeda in Syria."
While it's obvious that the US will always support 'their guys' in Aleppo, it's unclear how the US plan is actually meant to weaken al-Qaeda's Syrian branch, Jabhat Fateh al-Sham, which recently rebranded itself and formally disassociated itself from the terrorist group. More than anything, Ratney's plan feels like an attempt to stall for time to prevent Aleppo militants from being annihilated.
Whatever the case may be, on Thursday, the Kremlin officially responded to The Washington Post's article, presidential spokesman Dmitri Peskov saying that it "doesn't fully correspond to reality."
"The Syrian topic was indeed discussed in great detail by the two presidents, and in even greater detail by Lavrov and Kerry," Peskov noted. "There really was a discussion on a certain document. However, this document has not yet been finalized, as there are still some unresolved issues remaining, and work continues," he added.
Peskov also emphasized that all points in the possible agreement are being discussed "in the format of compromise," added that on "a small number of outstanding issues, compromise has not yet been reached." What those issues are remains unclear, but their existence indicates that for one reason or another, on one issue or another, Moscow has rejected Washington's effort to foist an unfavorable agreement on Russia and on Syria.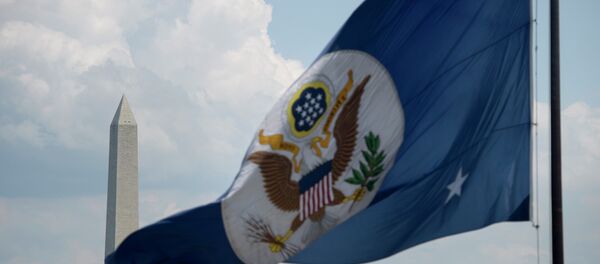 7 September 2016, 12:47 GMT
At a press conference in Washington on Tuesday, State Department spokesman Mark toner hinted at Washington's tough line, noting that "we're not going to settle for a less than ideal deal." 
Toner's comment immediately prompted a response by veteran Washington press corps journalist Matthew Lee, who pointed out that successful negotiation requires compromise by its very definition. "People always settle for less than the ideal; it's the risk of sacrificing the good for the perfect, where the perfect is impossible," Lee said. 
That sentiment sums up the essence of the Syrian negotiations. Because while US officials and media can huff and puff about the urgency of reaching an agreement, Russia and Syria won't allow themselves to be swindled into a trap. At the same time, it's worth remembering throughout that Damascus understands the need for a peaceful resolution to the conflict more than any other party, since Syrians are the ones who have been dying in the fighting.