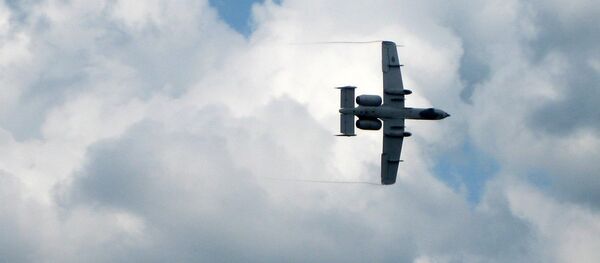 19 September 2016, 13:59 GMT
The Pentagon said the airstrike was a result of an "intelligence failure." Assuming that, this airstrike is a "damaging and embarrassing error," the
article
read.
In addition, it proves how dangerous a bombing campaign could be amid a multilateral civil war, like now in Syria.
The situation gets even more embarrassing because the airstrike was made against the Syrian Army which is fighting Daesh terrorists. In fact, Washington's mistake benefited Daesh.
Moreover, the timing of the incident could not have been even worse. It happened shortly after Washington and Moscow reached a ceasefire agreement on Syria, the article read.
After the incident, some called on Washington to justify attacks against Syrian forces.
"That is the deranged position some Syria hawks end up taking because of their obsession with starting a war with the Syrian government," according to the article.
This position could sharply raise tensions and absolutely doom any chance of reaching a diplomatic settlement, it added.
On Saturday, aircraft of the anti-Daesh coalition carried out four airstrikes against positions of the Syrian Army near Deir ez-Zor, leaving 62 personnel killed and some 100 wounded. The Pentagon said the airstrike was a mistake, with the intended target being Daesh forces in the area.

18 September 2016, 12:56 GMT
On Sunday, the Russian parliament called to initiate an international investigation into the incident. The Russian Foreign Ministry said that the airstrike was equal to supporting Daesh.
"We know about the horrible incident, I mean the airstrike against the positions of the Syrian army that was mistakenly carried out, according to the Pentagon. All that, of course, threatens the ceasefire regime. The situation is very dangerous now but you know the work is continuing and our foreign minister is in contact with his colleague," Kremlin spokesman Dmitry Peskov said Monday.
According to Washington's logic, a deal between Russia and the US on Syria can be made only on Washington's terms and only if Bashar  al-Assad resigns, Andrei Tikhonov, an expert at the Center for Political Analysis, told RT.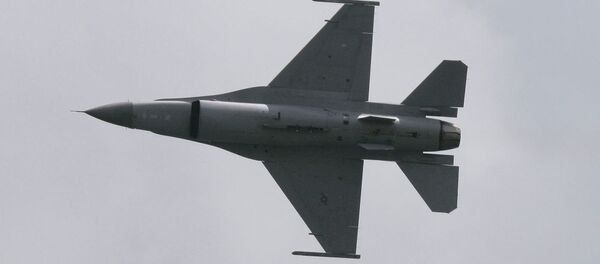 19 September 2016, 07:58 GMT
"It is clear that Russia will not accept this. […] Moscow should abandon all illusions and continue the fight against terrorism without looking back at the international community," he said.
According to military expert Igor Korotchenko, Washington continues a policy of double standards.
"Of course, an investigation is needed. It is a violation of the ceasefire agreement on Syria between the US and Russia," he said.
He suggested that the attack on the Syrian Army "looks very much like a provocation."
"Maybe, some in Washington are trying to undermine the truce," Korotchenko said.
Alexei Martynov, director of the International Institute of Modern States, said that the "US war hawks" may be behind the airstrike against Syrian forces.
"They are not happy with the agreement on Syria. They're trying to undermine dialogue between Moscow and Washington," Martynov suggested.