On Monday EU foreign ministers strongly criticized Russia for the country's air operation over Aleppo and hinted at the possibility of referring the situation in Syria to the International Criminal Court (ICC).
"The bloc berated Moscow for 'the deliberate targeting of hospitals, medical personnel, schools and essential infrastructure,' saying that targeting civilians with barrel bombs and chemical weapons "may amount to war crimes'," Reuters reported Monday.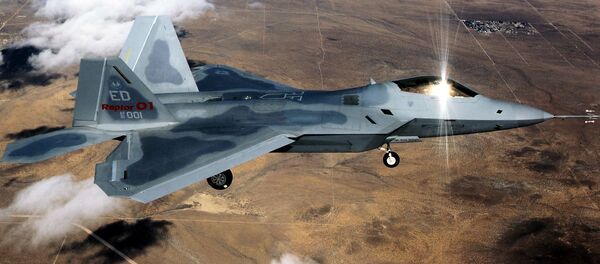 14 October 2016, 16:05 GMT
However, while Washington and London signaled Sunday that they were considering measures against both Damascus and Moscow, the majority of EU member states showed that they have no appetite for exerting additional sanctions on Russia over its role in Syria, Deutsche Welle
noted
the same very day.
The media outlet added that the Ukraine-related sanctions championed by the US and imposed on Russia following Crimea's re-unification with Russia in 2014 "have already exposed rifts within the 28-member bloc."
Although Western sanctions and counter-sanctions introduced by Moscow have dealt a substantial blow to some EU economies, the bloc continues to play "a supporting role to Washington."
"While some EU leaders are expected to push for new sanctions over Syria, officials concede it will be virtually impossible to reach consensus on new punitive action. Instead, the 28 leaders will be left to ponder if they want Europe to continue to play a supporting role to America," David M. Herszenhorn wrote Monday in his article for Politico.eu.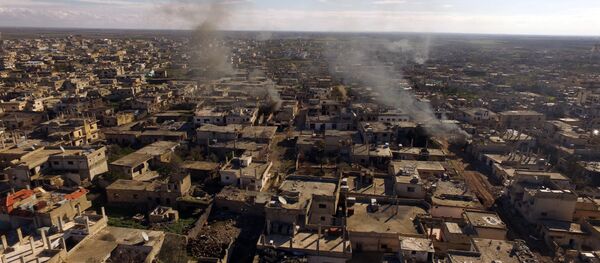 12 October 2016, 17:19 GMT
Herszenhorn remarked that Austria, Cyprus, Italy, Greece, Hungary and Slovakia have previously expressed their opposition to anti-Russia sanctions.
He quoted Russia's EU ambassador Vladimir Chizhov, who expressed his concerns that "Russia-EU relations are becoming hostage to yet another international crisis, not only the Ukrainian one but also the Syrian one."
"Speaking on behalf of my country, we would wish the European Union to be strong, united, and more independent in its decision-making," Chizhov stressed.
However, "in Washington, Russia's gripes about a lack of European independence are dismissed as little more than self-interested whining, part of a not so-hidden agenda to divide the EU and strain trans-Atlantic relations," Herszenhorn noted.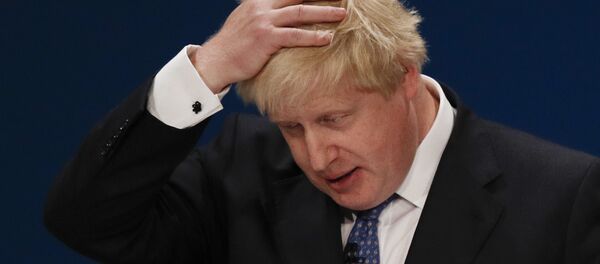 17 October 2016, 09:27 GMT
Geopolitical analyst and Svobodnaya Pressa columnist Sergei Aksenov
suggests
that the EU's attempts to threaten Russia with The Hague tribunal are aimed at throwing a wrench in the Russo-Syrian air campaign in Aleppo and trace back to Washington.
Aksenov cited Franz Klintsevich, First Deputy Chairman of the Russian Federation Council's Committee on Defense and Security, who emphasized earlier this week that the ultimatum language adopted by the EU with Washington's support excludes the possibility of dialogue.
Klintsevich pointed out that by groundlessly accusing Damascus and Moscow of bombing civilian facilities in Aleppo the EU has once again demonstrated that it sees the situation in Syria through Washington's eyes.
Furthermore, in response to British Foreign Secretary Boris Johnson's accusations that Russia was carrying out "deliberate strikes against civilians" in Syria the Russian Embassy in London made an official inquiry with the UK Foreign Office regarding evidence to confirm the statements.
"Ten days ago, the Russian embassy officially inquired with the Foreign Office information on evidence supporting statements made by Boris Johnson. Otherwise, we shall consider these statements blatant lies which aim to ensure security of the Nusra [Front] and, possibly, UK servicemen who are in Syria. The essence of the response that we received comes down to the UK side not having such evidence," Russia's Ambassador to the United Kingdom Alexander Yakovenko said Monday in an open letter.
Aksenov also quotes Professor Aleksandr Volevodz, Chair of Criminal Law, Criminal Procedure and Criminalistics, at Moscow State Institute of International Relations (MGIMO), who told Svobodnaya Pressa that the US and EU's attempts to bring Russia to trial have no legal preconditions.
Volevodz explained that the ICC could have stepped in if Syrian national law enforcement authorities were unwilling or unable to investigate the cases of alleged war crimes in Syria. However, despite obstacles caused by the war Syria's judicial authorities are monitoring the situation and registering crimes committed on the ground.
It is worth mentioning that Russia's Defense Ministry has announced of the implementation of a humanitarian pause in Syria on October 20 to allow civilians and militants to leave eastern Aleppo via Castello and Souk El-Hai corridors.