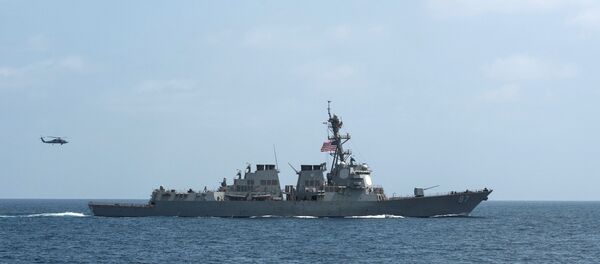 24 November 2016, 03:16 GMT
The Italian Navy will receive a new aircraft carrier capable of carrying US-made fifth-generation jet fighters. In addition, advanced module frigates will also join the country's naval force.
Previously, the Italian Defense Ministry said that the new warships would be used only for humanitarian operations.
In 2015, the Defense Ministry and Fincantieri shipyard signed a contract to build an amphibious assault ship equipped with a helicopter deck.
According to the ministry, the ship would be used for humanitarian operations, including to aid in the evacuation of refugees. This is why the ship was dubbed a "humanitarian aircraft carrier." In addition, recently laid down patrol ships were also planned for humanitarian missions.
Last week, Italian analytical center L'Osservatorio issued a report on the country's large-scale naval modernization program. The document read that by 2026 as a result of the plan, Italy will receive dozens of new units, which will make its naval force capable of competing with, for the example, the British or French fleet.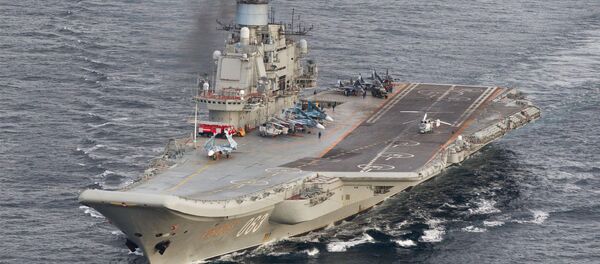 20 November 2016, 11:44 GMT
In particular, the modernized naval forces will be used in humanitarian operations and counterterrorism missions as well as to deter Russia's growing maritime presence in the region.
Meanwhile, the Italian media has reported that the large-scale modernization program was partially initiated by the navy command and personally by Admiral Guiseppe De Giorgi. He insisted on the reform, citing rising tensions in the Mediterranean as the main reason. Recently, the admiral was under investigation over corruption allegations.
According to media reports, De Giorgi managed to convince the parliament to build an entire fleet for humanitarian operations. It will include a versatile amphibious ship with a length of 190 meters and a displacement of 20,000 tons as well as 10 patrol ships with a length of 132 meters and a displacement of 4,500 tons.
However, according to media reports, after the contract was agreed De Giorgi made several changes to the document.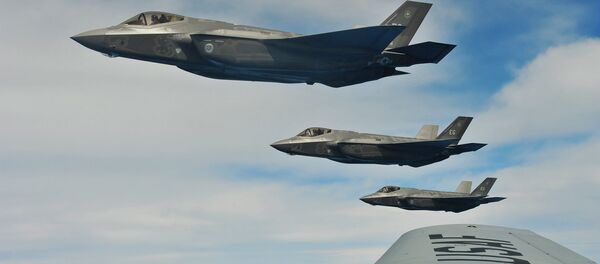 24 November 2016, 01:52 GMT
As a result, the initial amphibious ship turned into a light aircraft carrier carrying newest F-35B jets. The new flattop will be able to compete with the current Italian naval flagship Cavour.
Moreover, the specifications of the patrol ships were also changed making them close to frigates (a length of 143 meters and a displacement of 6,200 tons). They have a module design and can carry guided anti-ship missiles and a missile defense system.
Despite cutting spending on the army and the air force, Italy's naval modernization program is the most ambitious in Europe, except for Britain's plan to build two full-scale aircraft carriers, said Mikhail Barabanov, an expert at the Analytical Center for Strategy and Technologies.
"The plan is to build warships and vessels worth €5.4 billion ($5.7 billion). The program includes a versatile amphibious ship which in fact will be an aircraft carrier worth €1.5 billion ($1.6 billion). In addition, it includes a large supply ship, three patrol ships and two motor boats for Special Operations Forces," Barabanov told the Russian newspaper Izvestia.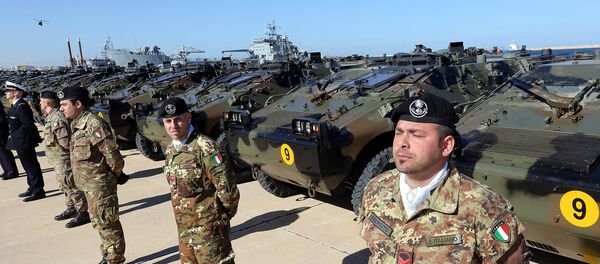 19 October 2016, 07:52 GMT
Recently, the Italian Navy requested to build another four non-nuclear submarines of project 212A, in addition to four already in service.
Barabanov noted that Italy is successfully building 10 FREMM-class large frigates while the French Navy has decreased the number of projected FREMM warship from 17 to 6.
According to the expert, Italy wants to play the key role in NATO and Europe's efforts in the Mediterranean.
"It's no surprise that Italy is focused on naval modernization. There are no serious military threats to Italy in Europe but there are some visible threat coming from Africa and the Middle East. An additional stimulus is Russia's growing presence in the Mediterranean," Barabanov said.