On Thursday, following NBC News reporting that "intelligence officials" have "a high level of confidence" that Russian President Vladimir Putin was personally involved, the President-elect again took to Twitter to question the timing of the claims as they were pushed out through a series of unnamed "sources" by large media entities.
"If Russia, or some other entity, was hacking, why did the White House wait so long to act? Why did they only complain after Hillary lost?" Trump tweeted.
This all comes as the intelligence community has declined a request to brief the House Intelligence Committee on cyberattacks during the presidential campaign, while continually leaking information that conflicts with a previous briefing that they gave to members of Congress. The US intelligence community had previously told the United States House Permanent Select Committee on Intelligence, or House Intelligence Committee, which oversees the CIA, that there was no conclusive evidence.
Chairman of the House Intelligence Committee Devin Nunes stated that information about alleged Russian hacking that they received in a previous briefing conflicts with reports being leaked to the media by anonymous sources.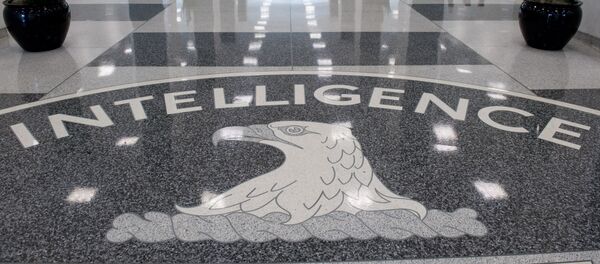 13 December 2016, 18:59 GMT
"The Committee is vigorously looking into reports of cyberattacks during the election campaign, and in particular we want to clarify press reports that the CIA has a new assessment that it has not shared with us," Nunes said in a Wednesday evening statement. "The Committee is deeply concerned that intransigence in sharing intelligence with Congress can enable the manipulation of intelligence for political purposes. The Committee will continue its efforts and will insist that we receive all the necessary cooperation from the relevant leaders of the Intelligence Community."
Russian Foreign Minister Sergei Lvarov also responded to the claims by NBC.
"I think this is just silly, and the futility of the attempt to convince somebody of this is absolutely obvious," Lavrov told Rossiya-24.
Appearing on the Kelly File on Fox News, Congressman King spoke about the cancellation of the intelligence briefing on Russian hacking for members of Congress, as anonymous sources continue to give information to the media. King expressed that he was outraged that the committee, intended to oversee the intelligence community, has been learning about purported Russian hacking claims through the media.
"It's almost as if people in the intelligence community are carrying out a disinformation campaign against the President-elect of the United States. It's absolutely disgraceful," King told host Megyn Kelly.
King explained that if it is not the intelligence community leaking information to the press, it must be someone from the House or Senate who is providing the media with false information. He also asserted that there should be a "full investigation of this."