MOSCOW (Sputnik) — In 2016, the European Union faced an unprecedented threat of extremism with a number of deadly attacks shaking EU cities seen as progressive centers of the Western civilization, such as Berlin, Brussels, Nice and many more.
Extremist ideas have spread across Europe despite the security forces being on high alert in the member states and enhanced government measures adopted to tackle the problem. The attacks, many of them perpetrated by migrants, apart from multiple casualties, have caused a division among European nationals. Many of them now oppose "open-door" policies, such as the one advocated by German Chancellor Angela Merkel.
In a December report, private intelligence firm Soufan Group said that persistent wars against militant Islamists in Muslim nations, unprecedented numbers of refugees and slow economic growth have created conditions foreshadowing a deadly year ahead in Europe.
"As 2016 comes to a close, several trends that have had enormous impact on the level of terrorism," the report stated. "These trends… took years to reach their current critical mass and will take even longer to resolve."
BRUSSELS SYNCHRONIZED BLASTS
A series of deadly terror attacks that shook Europe this year started in Brussels on March 22, when two explosions hit the Belgian capital's Zaventem airport departure hall at around 8 a.m. local time (07:00 GMT), killing at least 14 people and injuring around 100 others.
Just a few hours later, another blast took place at the Maelbeek metro station near the European Union buildings in central Brussels. The explosion left about 20 people killed and 130 others injured.
The Daesh militant group, which is outlawed in many countries, including Russia, claimed responsibility for the attacks.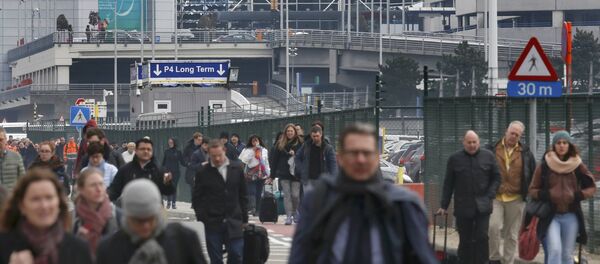 In the wake of the blasts, security measures were stepped up in Belgium, as well as in other European countries, including France, Poland and Spain. Then-UK Prime Minister David Cameron said that the terrorist attacks in Brussels could happen anywhere in Europe and should be followed by a united European anti-terrorist response.
Following the attacks, Hilde Vautmans, a member of the European Parliament from Belgium, told Sputnik that his country needed to continue efforts on deradicalizing population at home along with enhancing its anti-Daesh strategy.
"We cannot sit idle in the face of such threats and we beef up security in our country and abroad, since both are more and more inter-linked. However, these actions need to be complemented by further deradicalization efforts in our own countries and cities," Vautmans, member of the parliamentary security and defense subcommittee, said.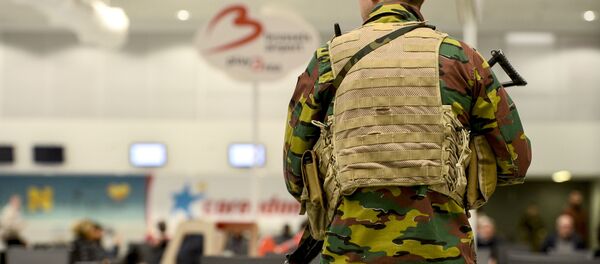 One of the suspects behind the blasts, Mohamed Abrini, was detained in Brussels two weeks after the airport bombings. He is accused of having connection to Salah Abdeslam, a suspected mastermind of the November 13 Paris attacks, who was detained in Belgium in March.
According to media reports, back in February, Abrini had penned a letter, expressing his approval of the Paris bombings. In the letter, dated February 2, Abrini said that the death of his brother in a suicide bombing in Syria in July 2014 had pushed him to join the Daesh. He praised the Paris terrorist attack and expressed regret that he did not die as a martyr as well.
The statement was found on a computer in the suspect's hideout on March 22, the day of the Brussels attack.
In June, Belgian police arrested 12 people overnight, mainly in the Brussels region but also in Wallonia and the Flemish region, in a major anti-terror operation. The suspects had been monitored for several days before the arrests on suspicion of being part of a cell that had intention and means to carry out an attack.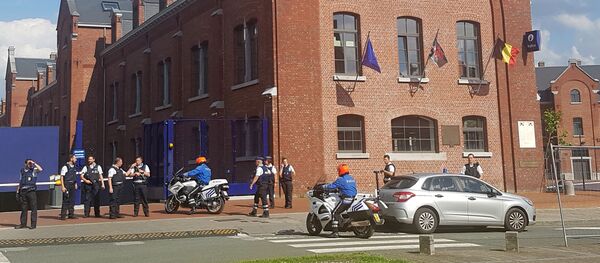 The police continued their efforts to counter terror threats in the country. However in August, two police officers were wounded in a machete attack in the center of Belgium's Charleroi city, with the attacker reportedly screaming "Allahu Akbar." One of the police officers sustained serious injuries, while the other was slightly wounded. The perpetrator was shot dead by a third police officer.
Interior Minister Jan Jambon condemned the machete attack as "despicable," while Belgian Prime Minister Charles Michel said the assault was regarded as an act of terrorism by the country's Federal Prosecutor's Office.
Despite the efforts of the law enforcement, terror threat in the country has remained high.
In December, Belgium's police detained an armed man in the Brussels commune of Schaerbeek, who threatened to carry out a terror attack. The police retrieved the weapon and some electronic devices, but no explosives have been found.
NICE TERROR ECHOES PARIS ATTACKS
On July 14, as France was celebrating its national holiday, the Bastille Day, terror shook the southern city of Nice and sent waves of horror across the country, and Europe as a whole, reminding the world community of the deadly attacks in Paris in November 2015.
A truck rammed into a crowd celebrating the holiday on the famous Promenade des Anglais embankment in what was later confirmed to be a terrorist attack. The truck traveled across a distance of about 1.2 miles smashing people and resulting in 84 victims and some 400 of those injured. At least ten children and teenagers were among those killed in deadly terror attack.
The driver of the truck that plowed into the crowd turned out to be a city resident of Tunisian origin. According to France's then-Prime Minister Manuel Valls, the perpetrator of the attack had been radicalized by Daesh.
In response to the Nice terror, French President Francois Hollande said that France was in for a long war against terrorism, but it could face up to the challenge as a united nation.
"It is one more attack after many others in the past years… This fight [against terrorism] will be a long one because our enemy will continue to attack all nations and countries," Hollande said in a televised address to the nation.
"France is stronger than those who wish to harm it…and we are capable of defeating this evil because we are a united France," he went on.
At the time, Germany's Interior Minister Thomas de Maiziere said that his country would step up security, but there was no guarantee an attack like the one in Nice would not happen again.
"Security measures in Germany will be correspondingly changed…German security services are making every effort to prevent terror attacks in Germany. There is no guarantee this will always work," de Maiziere said. Unfortunately, his fears came true a few months later.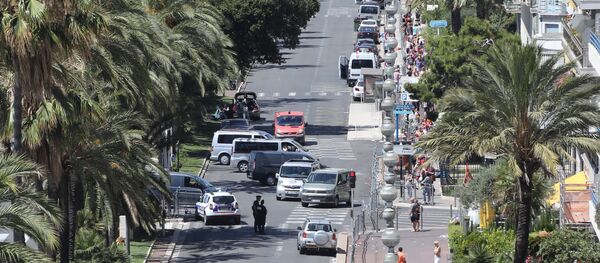 In a report on the Nice truck ramming, Soufan Group said that the attack demonstrated a technique for lone-wolf terrorists that is nearly impossible for the security services to counter.
"Current counterterrorism capabilities are not designed to prevent attacks like these," the report explained. "Absent tell-tale communications or travel — or alerting behavior beyond the merely 'suspicious' — there is little authorities can do to detect and deter attacks of this nature."
However, Paris prosecutor Francois Molins later said that the perpetrator of the Nice attack could have been planning it for months and had accomplices.
Molins also said that three people of Tunisian descent and two people of Albanian descent were in custody on suspicion of participation in preparing the Nice attack.
NICE ATTACK 'COPYCAT' STRIKES BERLIN
In December, after a relatively calm fall, Europe once again remembered the horrors of the summer attacks. A truck rammed into the crowd at the Berlin Christmas market on the Breitscheidplatz square, killing 12 people and injuring 48.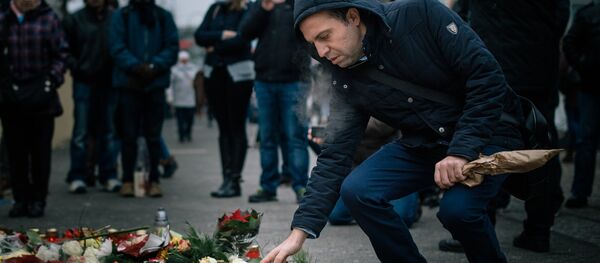 24 December 2016, 12:56 GMT
Mayor of Nice Philippe Pradal compared the truck ramming incident that took place at the Berlin Christmas market to the attack that shook his city in July.
"Same procedure. Same blind violence," Pradal said on Twitter, while urging to fight "obscurantism."
The police have confirmed the ramming was intentional, while Merkel later said the attack was regarded as a terrorist act.
The suspect, 24-year-old asylum seeker from Tunisia Anis Amri, was killed in a shootout with police in Milan a few days after the Berlin attack. Amri came to Germany in July 2015 after travelling through Italy from Tunisia, which is considered a safe country of origin, meaning Germany does not take in Tunisian refugees. He was to be sent home but the deportation was halted because he had no valid papers.
On December 23, Merkel pledged that the government would take measures to speed up and increase the number of deportations of Tunisians who have no right to claim asylum in Germany.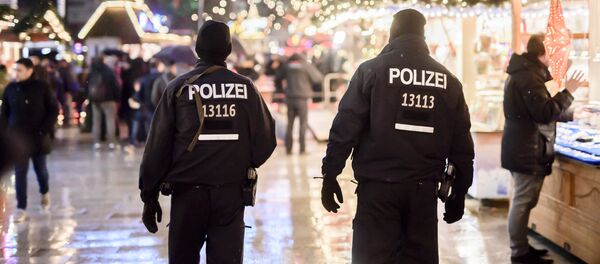 23 December 2016, 14:16 GMT
On the same day, Der Tagesspiegel newspaper reported, citing a source at the Federal Office for the Protection of the Constitution, that the number of radical Islamists in Berlin had risen abruptly in 2016 to reach 840 people.
In 2012, the number of Islamists in Berlin was at around 400.
MIGRANT PERPETRATORS
Many of the terror attacks that shook Europe in 2016 have been carried out by migrants or people with links in the Middle East region, the hotbed of radical Islamism.
Some say these terror acts could be linked through same terror organizations, while others advocate that the attacks were carried out by unconnected radicalized individuals. The Daesh group has claimed responsibility for the majority of the attacks, although there was often little or no evidence found by the investigation to link the perpetrator to the group.
In any case, the recurrence of these attacks means that the trend of a growing danger of radicalization in Europe is on the rise.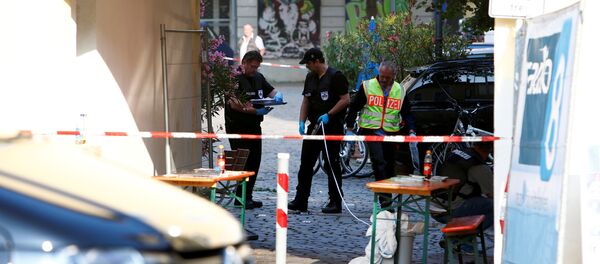 On July 18, a 17-year-old Afghan asylum seeker launched an ax-and-knife attack on passengers of a commuter train in Bavaria, wounding five tourists. Four days later, a German of Iranian origin shot nine people in Munich and committed suicide.
On July 24, a Syrian refugee exploded a bomb outside a music festival in Bavaria's Ansbach, killing himself and wounding 15 bystanders, while another Syrian killed a woman with a machete in Reutlingen near Stuttgart.
Just two days later, two armed men took five people hostage at the Saint-Etienne-du-Rouvray church in France's Normandy. The attackers were later killed by law enforcement, while one hostage – a priest — died. Daesh claimed responsibility for this attack, as well.
Shortly following the attack, one of the assailants was identified as 19-year-old Adel Kermiche. The second attacker was Abdel Malik Petitjean, also 19, actively monitored by local police for some five days before the attack.
Europe had to respond to the attacks by adopting a number of anti-terror measures, most of which were introduced in 2015. France decreed a state of emergency, which grants additional powers to the Minister of the Interior and local authorities, shortly after the 2015 attacks and has extended it several times. The latest extension is supposed to last at least until both rounds of the presidential election slated for April and May 2017, are over.
French authorities also put armed troops at the most popular touristic sites and around sensitive objects, such as religious sites, with Italy and Spain employing similar measures.
The anti-terror measures put to test the free travel between European countries as Austria, Denmark, France, Germany, Norway and Sweden reintroduced identification checks on their borders.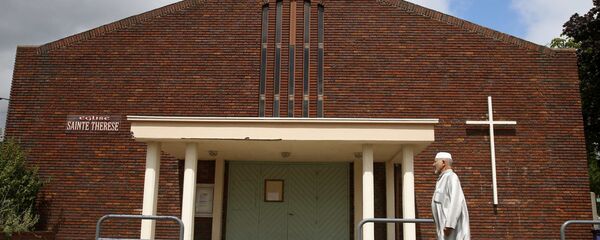 Most other European countries have kept heightened security presence introduced in 2015.
In July, Bulgarian parliament approved a law that gives new powers to the police, army and security forces. Under the new legislation, the military can carry out searches and arrests and the citizens are required to allow authorities access to their communication devices when necessary.
In December, Bulgaria announced that it would soon begin exchanging information on the people penetrating its borders with the United States in an attempt to boost border security.
In August, Germany's Interior Minister de Maiziere proposed new tough anti-terror measures, which would criminalize the propaganda of terrorism, allow the authorities a leeway to access information protected by patient-doctor confidentiality.
An option to strip away the citizenship from a person complicit in organization, facilitation or promotion of terrorist acts was also suggested. The Netherlands adopted a similar measure in May, while France attempted to push for an even harsher bill, which would have citizenship removed even from someone who was born with it, but that law never passed.