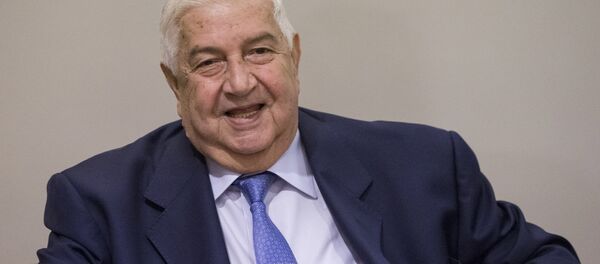 29 December 2016, 20:18 GMT
MOSCOW (Sputnik) – Earlier on Thursday, Russian Defense Minister Sergei Shoigu told Russian President Vladimir that the nationwide ceasefire in Syria would take effect at midnight local time on Friday, December 30 (22:00 GMT on Thursday). The Syrian army and Turkey confirmed the reached agreements.
"The agreement between Russian and Turkey fully changes preliminary forecasts concerning the Syrian future. The hostilities in Aleppo were thought to anticipate other hostilities. And suddenly [Turkish President Recep Tayyip] Erdogan sharply changes his position, turns his back on the West … Such a sharp turn," Bassam Tahhan, a French expert on the Middle East issues, said.
From his point of view such a shift is a matter of concern for the Western countries that can even stage another coup attempt in Turkey to make the country stay in line with their policy.
"The new situation in the region plays a very significant role. Putin has made a very wise step having included Turks in this war, having told them that he had turned a blind eye [on Turkish involvement in the Syrian conflict] and they can reach al-Bab," Tahhan said.
Another French expert, Tancrede Josseran, research associate of Institute for Strategy and Conflicts, echoed Tahhan saying that the reached agreements would have a significant impact on the situation in Syria.
"The Syrian war is witnessing a shift – the ceasefire confirms trilateral agreement between Russia, Turkey and Syria," Josseran said.
However, from his point of view this shift means that Turkey radically changed its foreign policy having abandoned its neo-Ottoman course implying interference if internal affairs of other states.
He added that Turkey decided to abandon its demand that Syrian President Bashar Assad must resign in exchange for having an opportunity to protect its interests in northern Syria and to curb Kurdish expansion.
"This time the ceasefire is more serious than anything else that came before it. This is clear from the way it was announced at a very senior level, by both the Turkish government and President Putin himself," Sami Moubayed, the founding research fellow at the Syrian Studies Center at St. Andrews University, said.
He pointed out that both Russian and Turkish presidents want this ceasefire to be successful but for different reasons.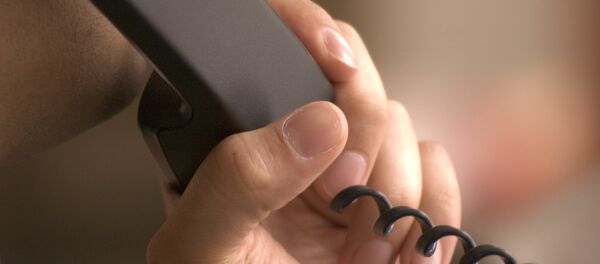 29 December 2016, 12:01 GMT
"The Turkish President wants to save what can be saved of his personal ambitions and interests in the Syrian north, after Turkish-backed armed groups lost the battle of Aleppo in early December. Putin wants it as a paving ground for the Kazakhstan conference and he hopes will jumpstart the political process, after which, if the ceasefire holds, he can cement it into a UN Resolution," Moubayed said.
He noted that it would be easier to achieve stable ceasefire this time as the achieved agreement was supported by the Syrian army and major opposition groups and key regional actors are its guarantors.
"Third, it comes at the heels of battlefield developments in Aleppo that completely tilt the tide in favor of Moscow and its allies," the expert added.
Meanwhile, Aymenn Jawad Tamimi, fellow in the US-based Middle East Forum, has doubts whether the reached truce would be stable and significantly change the situation in Syria.
"I am not sure of the ultimate value of a ceasefire if it doesn't lead to some broader settlement. The opposition and the government still fundamentally disagree on Assad's position, and that doesn't look set to be changed anytime soon. Also I note the ceasefire from the insurgency/opposition perspective can be seen as an opportunity to regroup and prepare for future battles, partly as it is expected the ceasefire will be broken anyway," the expert said.
From his point of view, another important factor of the ceasefire's fragility is that terrorist organizations such as the Islamic State (ISIL) and Jabhat Fatah al-Sham, to which many other groups are linked, are excluded from the truce. Both groups are outlawed in Russia and a number of other states.