The American Institute in Taiwan (AIT), a US mission in the island country, has said Tsai's visit will be "private and unofficial," but it is not clear whether she will meet with President-elect Donald Trump, who angered Beijing when he spoke to Tsai over the phone in early December following his election win.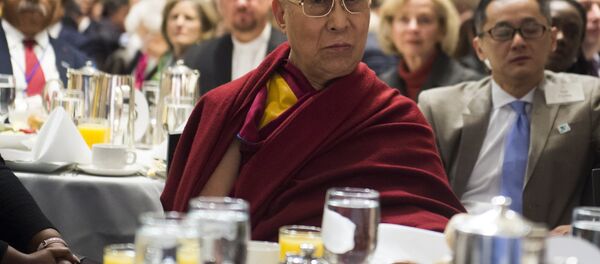 15 December 2016, 16:48 GMT
The call caused China to question the commitment of the US to its "One China" policy. Beijing is accusing Tsai of using a US visit to push for Taipei's independence.
Beijing has claimed rule over Taipei since nationalists fled mainland China to the island in 1949, following the victory of Mao Zedong's Communist forces in the Chinese Civil War.
Washington broke diplomatic relations with Taiwan in 1979, agreeing with Beijing that there was only one China, with Taiwan as a province. The call between Tsai and Trump is the first contact between the leaders of the two countries in nearly 40 years.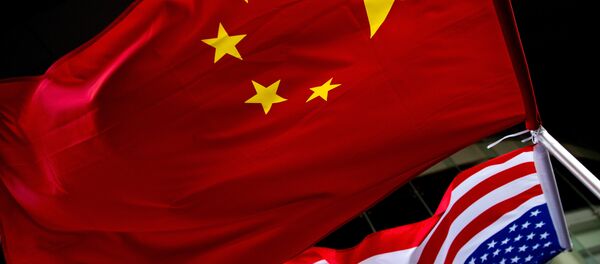 13 December 2016, 13:53 GMT
Beijing's foreign ministry reiterated its call for the US to block the visit, claiming that Washington would be sending the "wrong signals to Taiwan independence forces," adding, "We think everyone is very clear on her real intentions."
From January 7 to January 15 Tsai will visit Nicaragua, Guatemala, El Salvador and Honduras, transiting Houston on the 7th and stopping in San Francisco on the 13th, on her way back to Taiwan.
AIT spokeswoman Alys Spensley claims the visit does not violate the One China policy, saying, "President Tsai's transit through the United States is based on long-standing US practice and is consistent with the unofficial nature of our relations with Taiwan…There is no change to the US 'one China' policy."
Although China does not recognize Taiwan's sovereignty, the island nation has formal diplomatic relations with 21 countries throughout the Pacific and Latin America. Chinese President Xi Jinping said that Beijing will make "unremitting efforts" to foster a peaceful reconciliation with Taiwan in 2017.