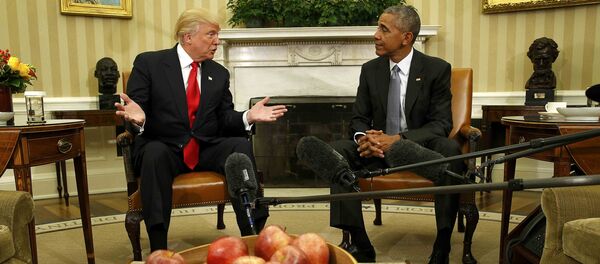 5 January 2017, 16:32 GMT
Just after Hillary Clinton delivered her concession speech on November 9, the day after the presidential elections, President Barack Obama convened a press conference to deliver concessions of his own.
Obama offered a message of unity and reassured Americans that there would be a smooth and peaceful transition of power after Donald Trump unexpectedly won the presidential election the previous night, shocking the nation.
"Now, it is no secret that the president-elect and I have some pretty significant differences," Obama then said.
"But, remember, eight years ago President Bush and I had some pretty significant differences. But President Bush's team could not have been more professional or more gracious in making sure we had a smooth transition so that we could hit the ground running. And one thing you realize quickly in this job is that the presidency and the vice presidency is bigger than any of us."
The "peaceful transition of power is one of the hallmarks of our democracy," Obama added, insisting that come January, "we are going to show that to the world."
However the US media was shocked to realize that the current policies of the outgoing president differ drastically from what he promised the nation.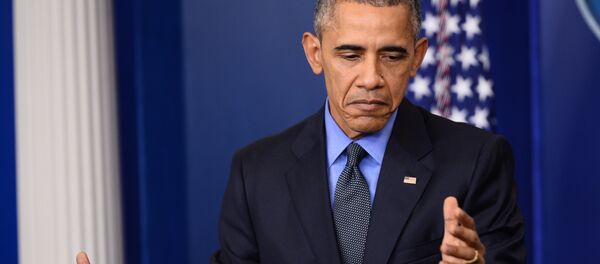 4 January 2017, 19:44 GMT
Commenting on the recent decisions of Obama administration, Washington-based publishing company McClatchy DC has wondered:
"Since Obama vowed to run a smooth presidential transition, what's the real point of picking a tardy diplomatic scuffle with Putin? What's the real point of setting Israel (and the annoying Netanyahu) adrift at the United Nations now?"
"Why issue all these offshore drilling bans and new federal regulations? Why commute more federal prison sentences than a dozen past presidents combined? Why keep releasing Guantanamo terrorists when so many return to their homicidal careers?"
"Might it be to plant political IEDs for his annoying successor, as Democrats seek to restore their party?" it further wondered.
The outlet further noted that for the first time in nearly a century a former president decided to reside in Washington.
"Obama has rented a mansion and office space where he'll be easily accessible to media friends for, say, kibitzing his successor – unlike Obama's predecessor, who went silent for more than a year," it therefore suggested.
In a separate analysis on the issue, Danish daily Politiken has suggested that there is an impression that Obama and his administration have only now realized the results of the elections and therefore understood that they are no longer at the helm.
The outgoing president, it says, seems to be in a panic that his successor is not only going to make some corrections to the course of his administration but will ultimately steer it in the opposite direction.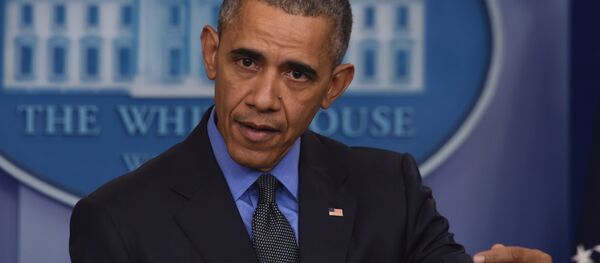 4 January 2017, 19:33 GMT
"Obama might have thought that transition of power will go without any visible problems," the newspaper says.
However, it further suggests, the power then should have been transferred either to Hillary Clinton or, at least, to a more traditional republican who would maintain the political legacy of the outgoing president.
Obama, the outlet suggests, might have understood that Trump's election has cancelled all the widely accepted rules and practices.
Hence, he no longer wants to play by these rules himself, it finally stated.
Never miss a story again — sign up to our Telegram channel and we'll keep you up to speed!