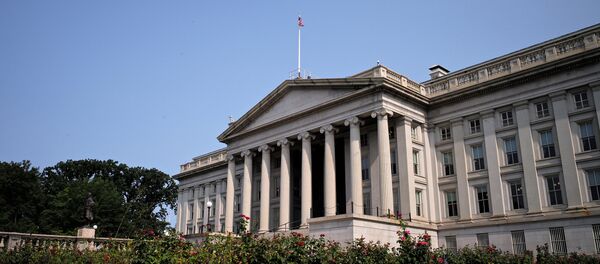 9 January 2017, 20:04 GMT
The US Congress passed the Magnitsky Act in 2012, which allows Washington to deny visas and free the assets of Russian officials allegedly involved in the death of Russian lawyer Sergei Magnitsky.
Magnitsky was arrested on tax evasion charges in November 2008. He died in the Matrosskaya Tishina pre-trial detention center in Moscow in November 2009 after nearly a year-long detention. His death sparked a massive public outcry. Later, US Senator Benjamin Cardin came up with the so-called "Magnitsky list" encompassing Russian officials allegedly involved in the case.
In addition to Bastrykin, the new sanctions were imposed against Russian lawmaker Andrei Lugovoi, businessman Dmitry Kovtun, investigator Stanisalv Gordievsky and former bank manager Gennady Plaksin.
The expansion of the Magnitsky Act added to a recent series of unfriendly gestures by Barack Obama's administration towards Russia.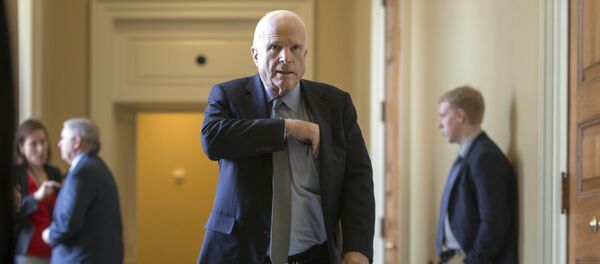 10 January 2017, 13:39 GMT
On December 29, Obama announced the expulsion of 35 Russian diplomats, the closing of two Russian diplomatic compounds and new sanctions against six Russian individuals and five entities, including the GRU (the Main Intelligence Directorate) and FSB (the Federal Security Service), over Moscow's alleged interference in the November US presidential election, which the Kremlin has denied.
"Reserving the right to retaliate, we will not resort to the level of irresponsible 'kitchen' diplomacy and further steps toward the restoration of Russian-US relations will be built on the basis of the policy carried out by the administration of President Donald Trump," Russian President Vladimir Putin said.
Moreover, a group of US Republican senators would introduce on Tuesday a bill to impose "comprehensive" sanctions against Russia, Reuters reported.
'Sanctions Mean Weakness'
Lawmaker Andrei Lugovoi said that the fact that he was added to the list is surprising.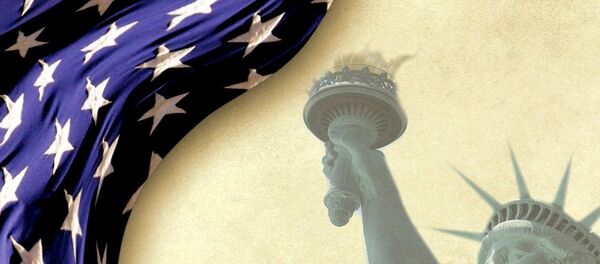 10 January 2017, 09:25 GMT
"I'm just bewildered. I just cannot understand how I can relate to the Magnitsky Act. Several years passed since the act was introduced. I can't understand what I did to be added on the list," the lawmaker told RIA Novosti.
"I guess that before leaving office Obama is trying to use any possibility to do something bad to Russia. This is why the situation is absurd," Lugovoi added.
In legal terms, no claims against Alexander Bastrykin and the four other Russian nationals on the list can be brought, according to Anatoly Vyborniy, deputy head of the Russian parliamentary anti-corruption and security committee.
"In fact, this adds to the longstanding anti-Russian rhetoric. Such sanctions mean weakness because a strong person always reaches his hand and invites to the negotiating table," he pointed out.
Asymmetric Response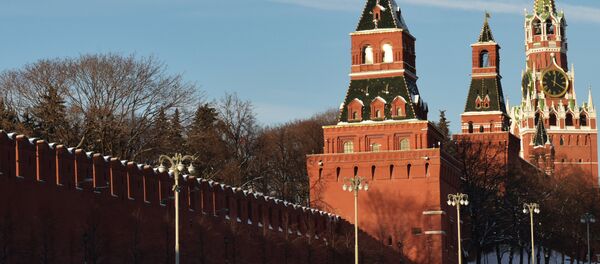 10 January 2017, 10:36 GMT
Head of the Russian parliamentary foreign affairs committee Leonid Slutsky said that asymmetric responsive measures cannot be ruled out.
"Russia has a law on responsive measures to the Magnitsky Act. However, the decision on such a response should be made during close consultations. Taking into account the inauguration of Trump, the response may be asymmetric," he told journalists.
According to him, it is symbolic that the Magnitsky Act was approved in the beginning of Barack Obama's second term and marked the beginning in collapse of the reset between Moscow and Washington.
However, Slutsky expressed hope that Donald Trump and his administration will change the US foreign policy vector towards Russia and start constructive dialogue with Moscow.
Act of 'Unworthy Vengeance'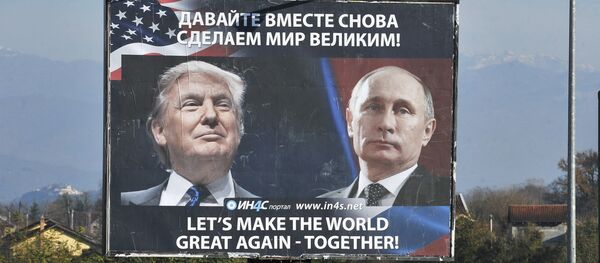 8 January 2017, 16:09 GMT
Russian Deputy Foreign Minister Sergey Ryabkov said that by taking such measures the outgoing US presidential administration wants to ruin ties between Moscow and Washington.
"The fourth hostile attack on the part of the outgoing US administration in less than three weeks… could be left without comment at all – the inadequacy of Washington leaders, who have fallen into a 'sanctions mania', is obvious to all," Ryabkov said.
He added the White House, by its new sanctions, exhibits "simply shameful" behavior of unworthy vengeance, adding that the Obama administration could do a lot in its remaining 10 days to complicate relations with Russia even more.
Sanctions affect Russia-US ties in an extremely negative fashion, but Moscow is ready for dialogue and welcomes it even in such conditions, Kremlin spokesman Dmitry Peskov said.
"The sanctions remain an element which affects our bilateral relations extremely negatively, but at the same time even in conditions of sanctions, without doubt, Moscow would welcome and be ready for any opportunities for dialogue," Peskov told reporters.