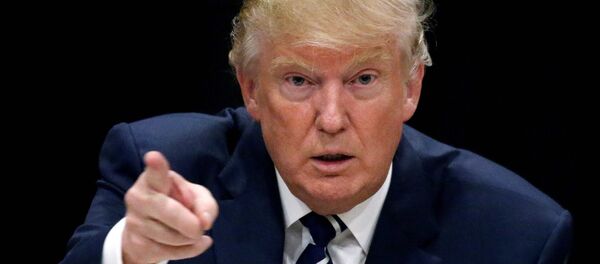 11 January 2017, 01:05 GMT
On Tuesday, CNN and BuzzFeed reported on the memos, compiled by an unnamed former intelligence officer from the United Kingdom, which allege that Trump has been groomed and supported by Russian intelligence for at least five years. The documents, which BuzzFeed admitted were unsupported and which CNN did not fully disclose due to lack of independent corroboration, also alleged that Russian intelligence had compromising material on Trump related to his "unorthodox behavior" during a visit to Russia.
On Wednesday, Kremlin spokesman Dmitry Peskov called the allegations an "absolute fake." On the same very day Donald Trump tweeted that the reports were "fake news – a total political witch hunt."
The president-elect also assured that "Russia has never tried to use leverage over me. I have nothing to do with Russia — no deals, no loans, no nothing!"
Commenting on the recent political allegations, Alexei Zudin, a political scientist and a member of the expert council of the Institute of Socio-Economic and Political Studies has reminded Radio Sputnik that the pressure of his adversaries on Donald Trump has been going on for a long while.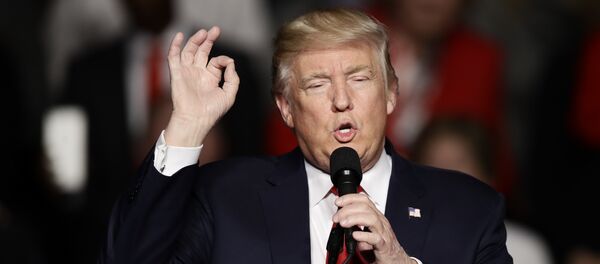 11 January 2017, 09:04 GMT
"However Trump and his team are efficient enough in responding to such attacks," he told Sputnik.
"People like Trump are always at the center of public attention and are always under pressure, hence I think he has already has experience of resisting pressure, which is now very useful to him," he noted.
The political analyst added that much news about the president-elect which has recently appeared in mass media is far from being true.
"The production of fake news has no limits. However it plays into a well-worn narrative. There is the impression that CNN is disclosing certain juicy details from some kind of dossier on Donald Trump, which however was compiled not by the so-called "Russian intelligence" but either by the channel itself or other intelligence services," he said.
He further added, that judging by experience, this kind of disclosure rarely contains the truth and more often than not contains outright lies.
He also ruled out the attacks on the president-elect winding down after his inauguration.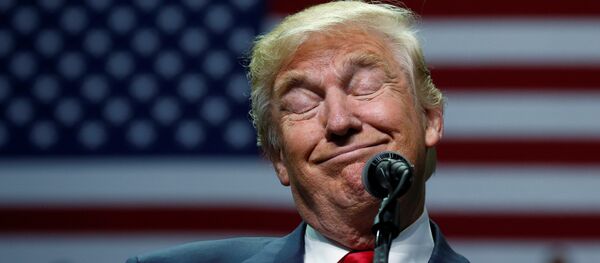 11 January 2017, 06:59 GMT
"There were suggestions voiced that this smear campaign will wind down after the inauguration on January 20. However I don't think so," he told Sputnik.
"Taking into account the political polarization of American society and the fact that Donald Trump won in spite of the US political establishment and practically all the leading mainstream media, there are serious grounds to suggest that it will go on after his inauguration," Zudin further explained.
The political analyst said that there is such a phrase as the "endless presidential race" and the heat of the political fight does not wind down after the elections. Thus, he suggested, there will be much more 'interesting' and 'unpleasant' revelations about Trump to come.