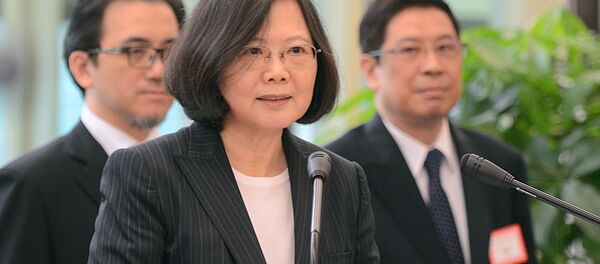 9 January 2017, 19:18 GMT
After Taiwan president Tsai Ing-wen made a stop in Houston, Texas, on Sunday, Chinese media warned US President-elect Donald Trump that Beijing would "take revenge" if he broke with its One China policy.
The latter refers to the principle insisting that both Taiwan and mainland China constitute inalienable parts of a single state China. The editorial carried in the Global Times came just hours after the Taiwanese president met senior Republican lawmakers in Houston on Sunday.
President Tsai Ing-wen made a stopover en route to Central America. This took place in spite of Beijing's request not to allow her to enter the US. Tsai's office has stayed low key about her US meetings, saying only that she talked with "friends" during her private and unofficial stopover.
However, in a separate statement US senator from Texas Ted Cruz said he and Tsai discussed upgrading bilateral relations and promoting economic cooperation between their countries.
China is deeply suspicious of Tsai, who it thinks wants to push for the formal independence of Taiwan. The self-governing island is regarded by Beijing as a renegade province, ineligible for state-to-state relations.
Radio Sputnik discussed the issue with Andrew Leung, international and independent China Strategist based in Hong Kong.
"The Taiwan issue is really at the very core of China's national interest. If you carry a poll of the entire China's population, it is slightly more than 95% or even more of the Chinese people who would hold that Taiwan is really a part of China through the ages and it is very sensitive about the issue," he told Radio Sputnik.
However, he further recalled what Donald Trump has said about China during his campaign. One might think that it is just electoral rhetoric, he suggested, but when you look at what kind of people Trump is appointing to head his trade team, to head the national trade council and on the military matters, the whole team is composed of hawks and that is Trump's strategy.
"Of course, there is the Senate, there is the House and they can act as a kind of restrain, to a certain extent it is true," he said, pointing out that when Taiwan president Tsai Ing-wen was recently passing through the US, the Trump team backed off from meeting her.
On the other hand, however, she has been meeting with heavyweights from the Republican party. And this is also part of the US political fabric, he said.
"I think on the Taiwan issue, the Trump administration is likely to adopt a more confrontational stance. But on the other hand I don't think that it is going to push it to the extent of engineering a war with China. If we look at American politics, most of the electorate are tired of distant wars. I don't think that a lot of American people would support a war with China, a regional war or even a possibility of a world war on China just because of Taiwan," he said.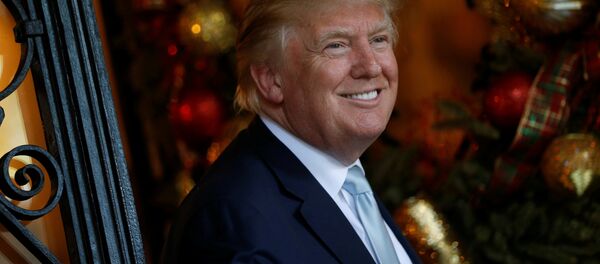 11 January 2017, 04:27 GMT
So, on the one hand, the expert suggested, Trump could push it even further, compared with the previous administration. But on the other, he is likely to stop short at starting a war with China.
"It is in America's best interests to rebalance: there is the One China policy on the one hand, but on the other, the US would not tolerate China throwing its weight around to threaten its neighbors, and will deploy American military in the Asia-Pacific balancing against any kind of military assertions of China. Also supplying arms to Taiwan. After all, there was a Taiwan Act enacted in the US in governing Taiwan and American relations, under which the US is committed to defend Taiwan," he said.
Hence, he further elaborated, the best national interest for the US is to rebalance the situation to maintain the status quo: on the one hand, defending Taiwan, and also increasing American military postings to the Asia-Pacific, but on the other hand, not pushing far enough to the extent of a regional conflict.
However, he further noted, China is likely to retaliate on trade matters.
"If we look at the US government's trade relationship with China through many years, a lot of the manufacturing in the US has been outsourced to cheaper, more cost-effective countries, particularly to China. And China is likely to retaliate on that," he suggested.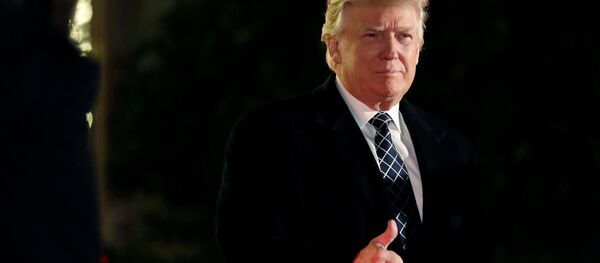 9 January 2017, 18:34 GMT
"As far as other retaliatory measures that China can adopt apart from trade, if you look at what happened during the past US administrations when the Taiwan issue came to the fore, China has already enacted a national legislation against any possibility of Taiwan declaring any form of independence. To back that up apart from the national legislation against separatist Taiwan, China has already deployed many missiles aimed at Taiwan," he said.
In fact, he added, if we look at the past several decades, when tensions were running high, China fired lots of missiles in the vicinity of the Taiwan Strait. Even on military measures, China is likely to adopt a form of retaliatory measures threatening Taiwan in particular through military measures. Not only missiles, but also by developing its navy, he finally suggested.
Have you heard the news? Sign up to our Telegram channel and we'll keep you up to speed!