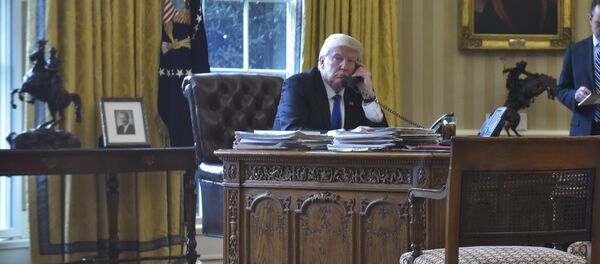 29 January 2017, 07:05 GMT
On Saturday, Presidents Putin and Trump spoke over the phone in their first discussion about international issues since Trump was sworn in.
According to the announcement on President Putin's official website, "the two leaders emphasized that joining efforts in fighting the main threat – international terrorism – is a top priority. The presidents spoke about the close coordination of actions between Russia and the USA aimed at defeating ISIS [Islamic State, Daesh] and other terrorists groups in Syria."
Earlier on Friday, the 45th US president had a sit-down interview with Sean Hannity of Fox News, where he elaborated on the threat of radical Islam and how he plans to defeat it.
The American leader has called the Islamists "sneaky, dirty rats" for blowing people up in shopping centers and in churches.
"I don't know Putin, but if we can get along with Russia, that's a great thing. It's good for Russia, it's good for us. We go out together and knock the hell out of ISIS, because that's the real sickness, you know the whole ISIS thing is the real sickness. But if we get along with Russia and other – not just we should get along with everybody if we can. Now, in some cases you won't be able to but we've got to try," the president then said.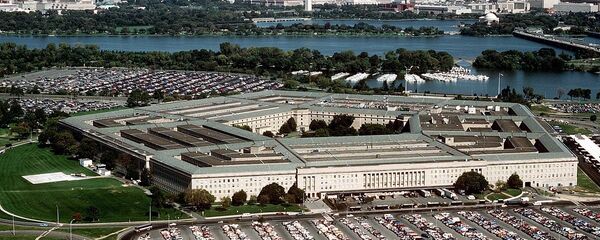 28 January 2017, 22:04 GMT
Russian political analyst and expert on Asia and the Middle East, Elena Suponina delved into why Obama, Trump's predecessor, was so reluctant to actually take on the terrorists directly.
"Nobel peace prize winner Obama repeatedly spoke about the importance of the fight against terrorism, however something always seemed to get in the way of actually doing anything practical," reads Suponina's article for RIA Novosti.
"Sometimes it was his indecision, sometimes – excessive caution and shortsightedness. However at times it was a deliberate intention to use the terrorists for his own purposes," she elaborates.
The political analyst further recalls that when in the summer of 2015 Daesh terrorists were conquering one Iraqi settlement after another, setting sights on the capital Baghdad, the Americans were inactive, doing nothing to stop them, regardless of all the desperate pleas for help from the then-Iraqi prime minister Nouri al-Maliki.
She further describes how the Americans were disappointed in the policies of al-Maliki and wanted to put someone else in his place, and were thus not very eager to help. They were using the advance of Daesh terrorists as a punishment and to put tremendous pressure upon the out-of-favor prime minister.
As the result, she says, Nouri al-Maliki turned to the Kremlin and received, if not great, at least very timely military assistance.
Then-Iraqi Deputy Prime Minister Hoshyar Zebari then noted to Suponina that the "helping hand from Moscow was stretched just in time, when the situation had become desperate, otherwise the terrorists who had captured Mosul and other cities would have entered into the capital Baghdad."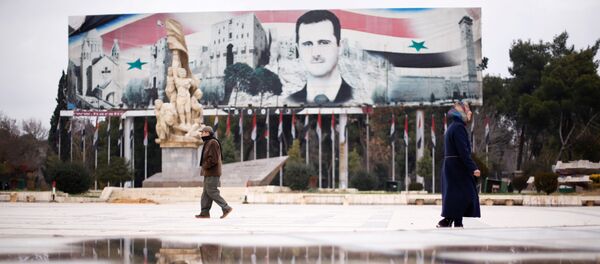 30 December 2016, 08:29 GMT
The situation in Syria, she says, was even more complicated. The Americans had not concealed that their main priority there was not the fight against terrorism but an overthrow of President Assad. However officially the US and its allies have been fighting against terrorism since 2014, both in Iraq and Syria.
Suponina then refers to a number of US politicians, generals and political analysts who were vocally critical of the US policies in the Middle East.
General Jack Keane, she said, criticized Obama for not having any strategy to stop or defeat ISIS. He then said that the US combat jets, which made sorties in Syria, then returned back to the base fully loaded, dropping no bombs.
The general then calculated that only 25 per cent of sorties ended up with airstrikes.
Suponina was later able to ask one of the US generals about this issue, who responded that there was no bombing either due to the lack of intelligence or due to the danger of hitting non-military targets.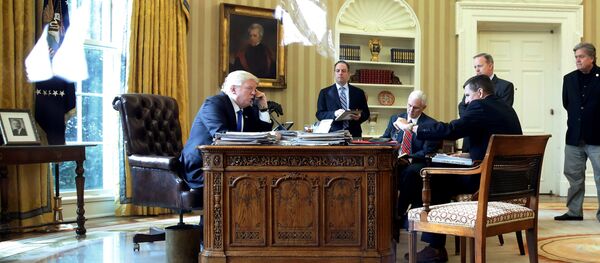 28 January 2017, 20:18 GMT
She also refers to a number of analytical works of some experts and political analysts on the US strategy in Syria.
Among others, she refers to Lebanese politician Wiam Wahhab who insisted that the US has repeatedly attempted to adapt radical Islam to its own needs, in other words to use the extremists in its own interests.
Or to Stephen M. Walt, a professor of international affairs at the John F. Kennedy School of Government at Harvard, who once urged to "to live with ISIS."
"… only a large-scale foreign intervention is likely to roll back and ultimately eliminate the Islamic State [which is not about to] happen unless a coalition of Arab states agrees to commit thousands of their own troops to the battle, because the United States will not and should not do the fighting for states whose stake in the outcome exceeds its own," he wrote in his article What Should We Do if the Islamic State Wins? for Foreign Policy magazine  back in 2015.
Elena Suponina however hopes that with the more decisive Trump in office, the fight against terrorism will finally begin to bear fruit.
Never miss a story again — sign up to our Telegram channel and we'll keep you up to speed!