"Every event taking place in Ukraine is a theater, primarily theater of despair. Petr Poroshenko's strategy and the European approach [to Ukraine] are pieces of a puzzle called 'Lost Ukraine.' Poroshenko does not have much time to cling on to power and resolve the situation after Donald Trump has moved into the White House," he said.
Sudakov, a professor at the Academy of Military Sciences, maintained that Poroshenko understands that he "can no longer rely" on Washington.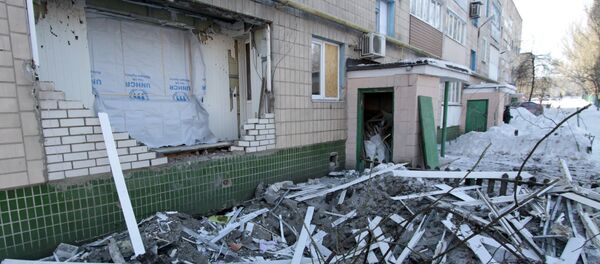 31 January 2017, 16:09 GMT
"Poroshenko has owed his allegiance to the Obama team. He is still tied to the former US administration through agreements. And Trump does not like defectors. At the same time we have seen that the US president understands that Ukraine is not a trump card which could be used in his relations with Moscow. This is why he will turn Ukraine into a problem for the European Union, not the US," the analyst explained.
Meanwhile, attitudes to Kiev in the West have gradually changed, he added.
"I think that the Minsk 2 agreements will be readjusted so that Russia, France and Germany could play a larger part. We begin to speak the same language with our partners. The policy of lies has been replaced with the policy of pragmatism since there is a need to provide a real assessment of the situation, to make genuine efforts to resolve the issues and not engage in the politics of deception or the politics of provocations," he said.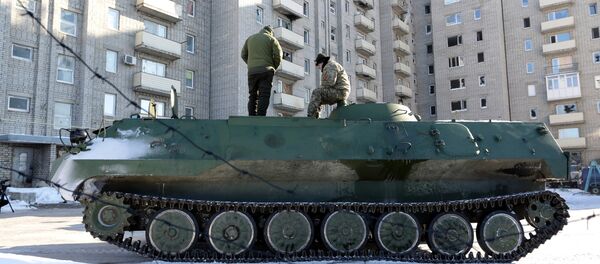 1 February 2017, 10:40 GMT
These comments came after fresh clashes erupted in Donbass.
The situation near the towns of Avdiivka and neighboring Yasynuvata has been tense for several days, with reports emerging that civilians were refused access to water and power supplies. Moscow has expressed concern over Kiev's actions in the Donbass region, adding that the Ukrainian authorities were derailing the Minsk peace agreements.
Kremlin spokesman Dmitry Peskov also said that Russia had "reliable" information which shows that independent groups tried to launch an attack on the territory under control of Donbass republics.
"Unfortunately, we cannot say that Kiev is capable of controlling all of these groups," he added. "But, nevertheless, the aggressive actions of these independent armed groups were conducted with the support of the Ukrainian Armed Forces' artillery."
The Ukrainian military and Donbass militia have blamed each other for the recent escalation of violence.
Never miss a story again — sign up to our Telegram channel and we'll keep you up to speed!