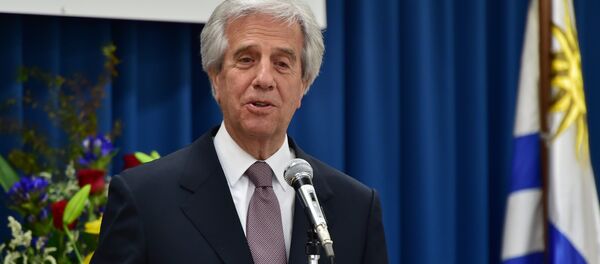 15 February 2017, 17:43 GMT
MOSCOW (Sputnik) — Uruguayan leader Tabare Vazquez arrived in Russia on Wednesday for talks with President Vladimir Putin on a wide range of bilateral issues. He was accompanied by six ministers, including foreign policy and finance chiefs.
The presidents oversaw the signing of a bilateral agreement on defense cooperation, a memorandum on sharing trade statistics data between their customs agencies and an agreement to promote business ties.
Russia and Uruguay traded $125.2 million worth of goods from January through November 2016, although their exports are poorly diversed. Russian fertilizers make up 90 percent of its exports to Uruguay, while agricultural products account for some 90 percent of the South American country's exports to Russia.