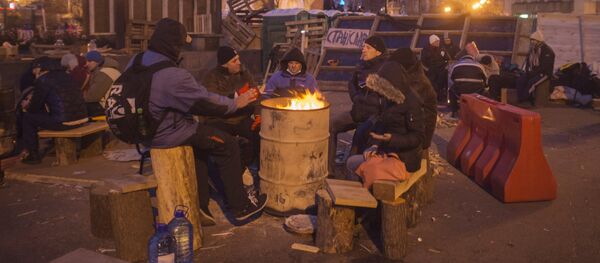 15 February 2017, 11:14 GMT
On Friday, Poroshenko enacted a decree earlier adopted by the National Security and Defense Council on diversification of coal supplies sources and creating reserves of power generating coal.
In addition, the Council also decided to tighten control over the products' movement in the region of Donbass.
It also tasked the government with developing measures to neutralize threats to Ukraine's energy security and imposing a ban on anthracite exports from Ukraine. The government is also in charge of rebuilding transportation infrastructure damaged during a military operation in Donbass.
In late December 2016, a so-called Ukrainian volunteer fighters group declared a trade and economic blockade of the self-proclaimed Donetsk People's Republic (DPR) and Luhansk People's Republic (LPR). According to the group, any trade operations with the self-proclaimed republics are illegal.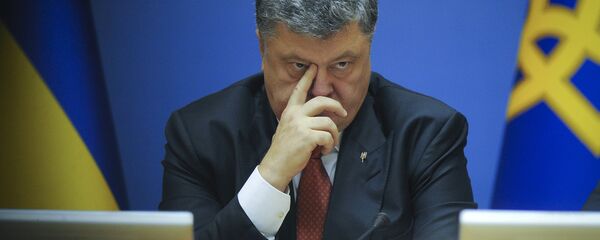 18 February 2017, 14:14 GMT
The blockade resulted in disruptions in anthracite shipments from Donbass territories which are not controlled by Kiev and forced the government to introduce a state of emergency in the energy sector.
On Monday, Energy Minister Ihor Nasalyk said that the country's reserves of coal for energy-generating power plants may be depleted in up to 45 days if the blockade is not lifted.
Russian journalist and industrial expert Leonid Khazanov stressed that the measures Kiev is taking are insufficient to resolve the energy conundrum.
"Ukraine risks plunging in to an energy catastrophe, with all that it implies for people and the Ukrainian industrial sector. But if they [the government] had wanted to fight radicals they would have taken real measures, not just a decree. It seems that President Poroshenko has no control over the situation on railways or he fears an escalation," Khazanov told Radio Sputnik.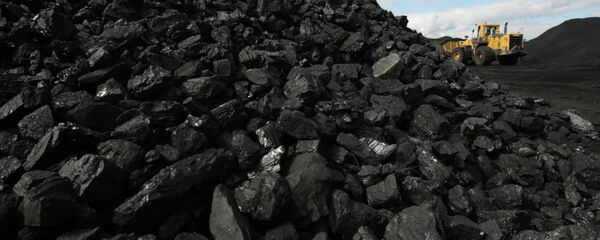 13 February 2017, 20:57 GMT
The expert noted that Kiev could compensate for the coal shortage with supplies from Russia and other countries. However, Ukraine lacks financial resources and the West is unlikely to come to help in this situation.
"The question now is where to buy coal. One option is supplies from Russia. Other variants include other foreign markets, but they are more expensive than shipments from Donbass or Russia," Khazanov pointed out.
He also underscored that if Ukraine decides to find other foreign suppliers not all of them will agree to work with Kiev due to its financial difficulties.
"Ukraine doesn't have money to afford such shipments. They could ask for help from the International Monetary Fund or the United States. But I don't think they would give money. Western politicians are pragmatic. What can Poroshenko give in exchange? His loyalty [to the West] is not enough," Khazanov said.
According to him, the situation in the Ukrainian energy sector is a "deadlock."
"Maybe Kiev should initiate dialogue with Donbass or ask help from Russia. But Kiev-Moscow ties are very tense now. As I see, Ukraine is nearing a deadlock," he concluded.
Never miss a story again — sign up to our Telegram channel and we'll keep you up to speed!