"Can you imagine what the outcry would be if @SnoopDogg, failing career and all, had aimed and fired the gun at President Obama? Jail time!" Trump tweeted.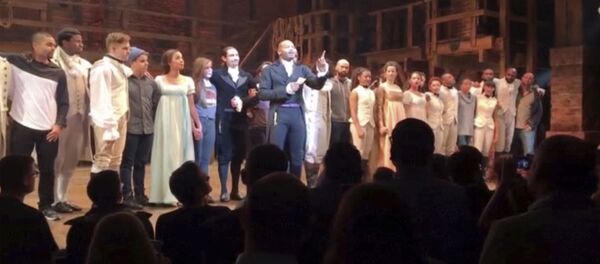 19 November 2016, 18:42 GMT
The song in question is a remix of a track called "Lavender" by artists BadBadNotGood and Kaytranada featuring Snoop Dogg. Against a murky bassline, the video shows a bizarre reality with oppressive and backward figures shown as clowns, complete with makeup and large gloves. A clown resembling President Trump plays the clown-in-chief.
Snoop doesn't actually shoot the President in the satirical video. Instead, when he pulls the trigger, a red flag falls that reads "BANG!"
"Snoop shouldn't have done that," said Senator Marco Rubio (R-Fl), one of the first politicians to denounce the song. "We've had presidents assassinated before in this country, so anything like that is really something we should be very careful about," he told TMZ.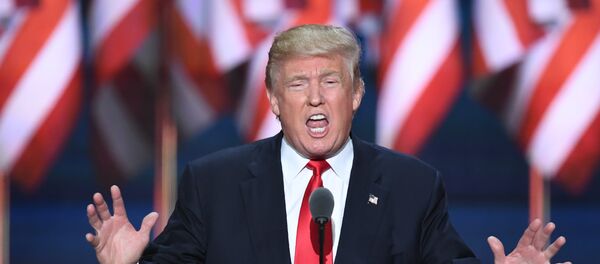 Rubio, who traded barbs with Trump during the presidential election, suggested that such imagery could encourage violent acts in real life. "I think people can disagree on policy … but we've got to be careful with that kind of thing, because the wrong person sees that and gets the wrong idea – you can have a real problem."
Video co-director Jesse Wellens reassured the president in a tweet saying, "It's just a prank bro."
Trump faced similar accusation on the campaign trail when he seemingly encouraged gun rights enthusiasts to personally stop chief rival Hillary Clinton from stripping away their right to bear arms.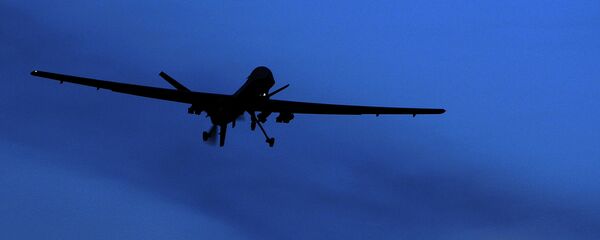 At a Wilmington, NC rally in August Trump said, "Hillary wants to abolish – essentially abolish – the Second Amendment … And if she gets to pick, if she gets to pick her judges, nothing you can do." Then he added, "but the Second Amendment people, maybe there is. I don't know."
The Clinton campaign released a statement calling his remarks, "dangerous," and saying, "A person seeking to be the President of the United States should not suggest violence in any way."
Trump's personal lawyer, Michael Cohen, called the video "disgraceful" and said the gangsta rap pioneer should apologize.
"There's absolutely nothing funny about an assassination attempt on a president, and I'm really shocked at him, because I thought he was better than that … I certainly would not have accepted it if it was President Obama."
The Doggfather himself told Billboard that he wasn't trying to elicit a response with the visuals. He explained, "Any time I drop something, I'm trying to fill in a void … I feel like it's a lot of people making cool records, having fun, partying, but nobody's dealing with the real issue with this f***ing clown as president."
He added, "The whole world is clownin' around, and [Jesse's] concept is so right on point with the art direction and the reality, because if you really look at some of these motherf***ers, they are clowns."