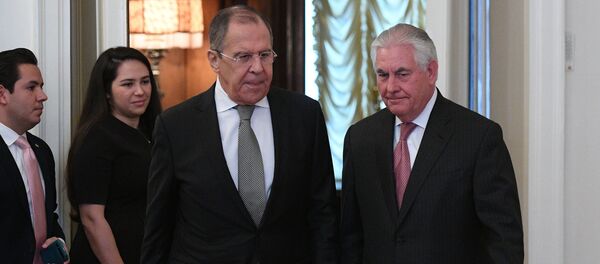 The talks were focused on the current state on relations between Washington and Moscow and such issues as the crisis in Syria, the recent chemical weapons incident in Idlib, disarmament and the fight against terrorism.
Lavrov said the sides discussed the necessity to thoroughly investigate the reported use of chemical weapons in Idlib, adding that Moscow has seen Washington's readiness to support an international investigation of the events.
"We discussed the situation in Syria and the incident, which took place on April 4 in Syria near Idlib, where the use of chemical substances took place, and we discussed the subsequent US missile strike on an airfield on April 7. … Today we talked about the necessity to carefully investigate this incident that has already become the subject of numerous speculations. … We have seen the readiness of our US colleagues to support such an investigation," Russia's top diplomat said.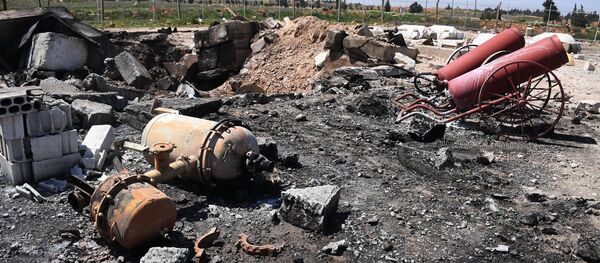 At the same time, the US and Russia are still at odds on crucial issues. Washington believes that the missile strike on a Syrian air base April 7 was justified while Moscow stresses this was an act of aggression and a violation of international norms. Differences remain also on the future of Syrian leader Bashar al-Assad.
Tillerson said Russia and the US agreed to continue discussions about how to resolve the Syrian crisis.
"Foreign Minister Lavrov and I agreed we would consider further proposals made about the way forward in Syria including consulting with our allies and coalition members. And we will continue discussions about how to find a solution to the Syrian conflict," Tillerson said at a briefing after talks with Lavrov on Wednesday.
In turn, Lavrov stressed that Russia was not betting on a specific person in Syria including Assad.
"There must be an inclusive intra-Syrian dialogue. And the Syrians must determine the fate of Syria by themselves, as it is written in the [UN] Security Council Resolution," Lavrov said.
Disturbing Situation
The tone and background of Tillerson's talks in Moscow were dictated by a spike in tensions around Syria in the last two weeks.
On April 7, the Pentagon launched 59 Tomahawk cruise missiles on a Syrian air base in Ash Sha'irat, located about 40 kilometers from the city of Homs.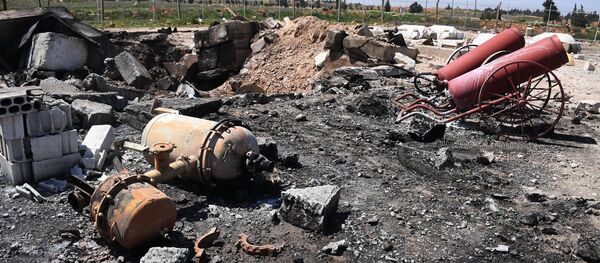 US President Donald Trump said the attack was a response to the alleged chemical weapon use in Syria's Idlib.
On April 4, the Syrian National Coalition of Revolution and Opposition Forces (SNC) reported that some 80 people were killed and 200 others injured in a chemical weapons attack in Idlib. The opposition group blamed the Syrian army for the attack.
Despite the lack of evidence, Washington and its allies quickly blamed it on the Syrian government.
"Russia condemned the US missile strike on Syria and called for an emergency UN Security Council meeting on the matter. Instead, Washington began preparations for Tillerson's visit, a form of pressure over Moscow," political journalist and commentator Vladimir Ardayev noted in an op-ed for RIA Novosti.
Ultimatum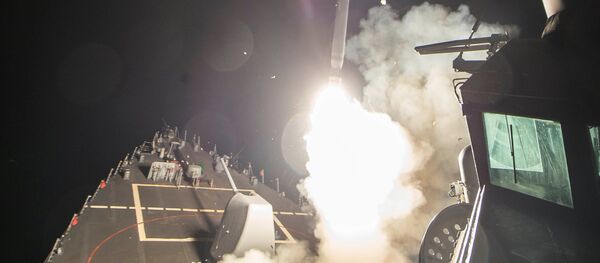 Tillerson arrived to Moscow from the Italian town of Lucca, Italy, where he took part in a meeting of G-7 foreign ministers.
Just before leaving Italy for Russia, he made a statement, which was regarded by many, especially in the West, as an ultimatum against Russia.
According to the US State Secretary, Moscow should decide between good relations with Washington or supporting Iran, Hezbollah and the Syrian government.
"We want to relieve the suffering of the Syrian people. Russia can be a part of that future and play an important role, or Russia can maintain its alliance with this group, which we believe is not going to serve Russia's interests longer term," Tillerson told reporters.
Meanwhile, the Russian Foreign Ministry did not regard the statement as an ultimatum. According to Foreign Ministry spokesperson Maria Zakharova, the remark was a "political statement, kind of muscle flexing before the talks."
Muscle Flexing and Apologies
On the same day, White House Press Secretary Sean Spicer said that Russia should reconsider its support for the Syrian government.
"And in this particular case, it's no question that Russia is isolated. They have aligned themselves with North Korea, Syria, Iran. That's not exactly a group of countries that you're looking to hang out with. With the exception of Russia, they are all failed states," Spicer said at a press briefing.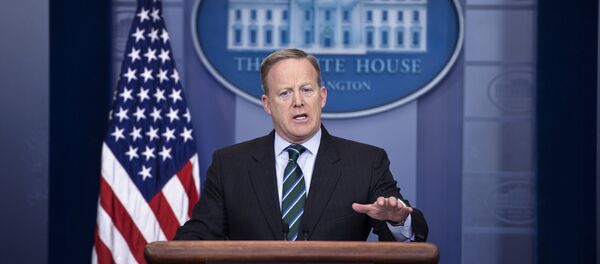 Earlier, Spicer already put himself in the center of a scandal after he tried to explain President Donald Trump's outrage over Assad's alleged use of chemical weapons by claiming that even Adolf Hitler had not used chemical weapons on his own people. The spokesman then acknowledged that Nazis did use gas at "Holocaust centers" when challenged on the claim.
Even those accustomed to the press secretary's gaffes and "alternative facts" were embarrassed because it looked like Spicer said that killing people in gas chambers was more humane than dropping toxic gas bombs.
House Minority Leader Nancy Pelosi said that Spicer must be fired and called on Trump to distance himself from the controversial statement. The Anne Frank Center for Mutual Respect also called on the president to fire Spicer. As a result, the press secretary offered apologies, calling his remarks "inexcusable and reprehensible."
Change of Heart
While Tillerson was en route to Moscow, Trump blamed the current situation in Syria on Moscow's support for Assad, calling the Syrian leader "an animal."
"If Russia didn't go in and back this animal [Assad], you wouldn't have a problem right now," Trump said in an exclusive interview with Fox Business.
He stressed that Russian President Putin was supporting "a very bad man," and believed such an alliance would be bad for Russia and the entire world.
Just several months ago, during his electoral campaign, Trump was known as an opponent of a US intervention in Syria, warning then-President Barack Obama that a direct confrontation with the Syrian Army would be no good for Washington.
US Intel Report on Idlib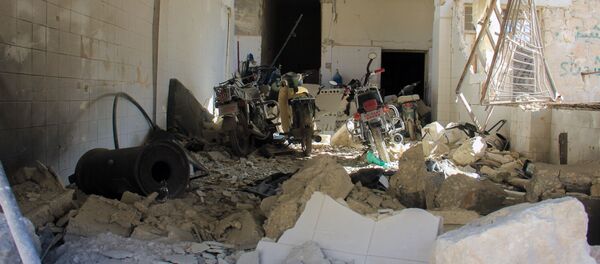 Moreover, on the day Tillerson arrived to Moscow, US intelligence issued a
four-page report
aimed at providing evidence to the claim that the Idlib attack was perpetrated by Syrian forces.
According to the document, Damascus has the "capability and intent to use chemical weapons against the opposition to prevent the loss of territory deemed critical to its survival." The report claims that the chemical attack in Idlib was delivered by Su-22 aircraft of the Syrian Air Force.
"The declassified findings formed part of a coordinated broadside against Russia from the White House, State Department and Pentagon. The choreographed critiques appeared to show a desire to impose order on what has been the administration's chaotic, often contradictory public stance on national security matters," an article in The Washington Post read.
Pushing Russia Into a Corner
Probably, the pressure over Moscow prior to and during Tillerson's visit was aimed not only at weakening Russia's positions at the negotiating table, but also at creating conditions in which Russia would have to claim responsibility for the Idlib incident or blame it all on Damascus.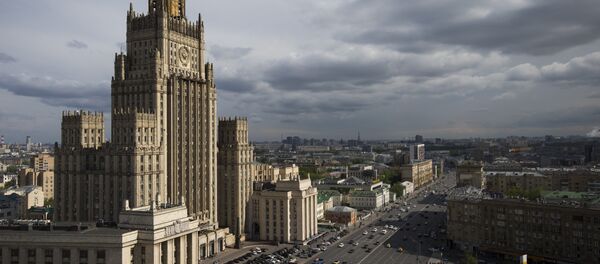 Initially, US officials, including Defense Secretary James Mattis, indicated that Moscow was not aware of Damascus's plan to use chemical weapons. Then, the rhetoric changed.
The report by US intelligence harshly criticizes Russia for "shielding" Damascus after the incident in Idlib.
Senior White House officials told The New York Times, "Russia's goal was to cover up the Syrian government's culpability for the chemical attack."
Pentagon officials told the newspaper that the presence of Russian personnel at the Ash Sha'irat airfield points to at least a possibility that "Russia knew about the chemical attack." However, Mattis refused to make direct accusations.
Moreover, Washington still ignores the possibility that the chemical attack in Idlib could have been carried out by militants.
So Far, So Good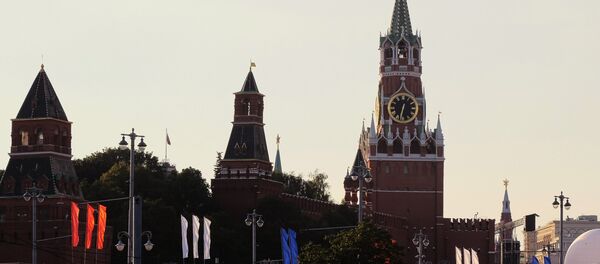 Commenting on Tillerson's talks in Moscow, Fedor Lukyanov, chairman of the Presidium for Foreign and Defense Policy, said that their results were good enough.
"I think that in the current tense situation this is a very good result. The fact that talks took place, including talks between Tillerson and the Russian president, is positive," Lukyanov told Sputnik.
According to him, Putin's decision to meet Tillerson was an "act of goodwill."
"I guess this was an act of goodwill and a signal that Russia doesn't want the confrontation to deepen. Taking into account a series of harsh statements [about Russia] made by US officials recently, talks between Tillerson and Putin were in question," the expert said.
Never miss a story again — sign up to our Telegram channel and we'll keep you up to speed!